It's no secret. The crossover market is hotter than a jalapeño in the middle of July. The 2024 Chevrolet Blazer is one of the latest bow tie bids to get a slice of that piping-hot pie. The Blazer differentiates itself from the other crossovers in its class with bold and passionate design. You simply cannot ignore its daring looks or attitude.
In a world where the crossover market has become stale, one model pushes itself to be different. In a world where most crossovers are seen as gigantic snooze-fests, one crossover dares to be greater. In a world where switching to an SUV from a car begets moans of agony from the loss of spirited driving, one vehicle, emblazed with the Chevrolet badge front and rear, stands firm in the gap. Available across four trims
You can get the Blazer with either front or all-wheel drive ($2,700), the 2024 Chevrolet Blazer is priced between $36,975 – $44,195. All, but the base model, come with the V-6 engine.
This article will highlight ten fantastic facts about the 2024 Chevrolet Blazer and is a compilation of data from Chevrolet, Edmunds, and Car and Driver.
RELATED: Take A Closer Look At The Refreshed 2023 Chevrolet Blazer
1
Aggressive Exterior Looks
The 2024 Chevrolet Blazer Boasts Impressive Design Features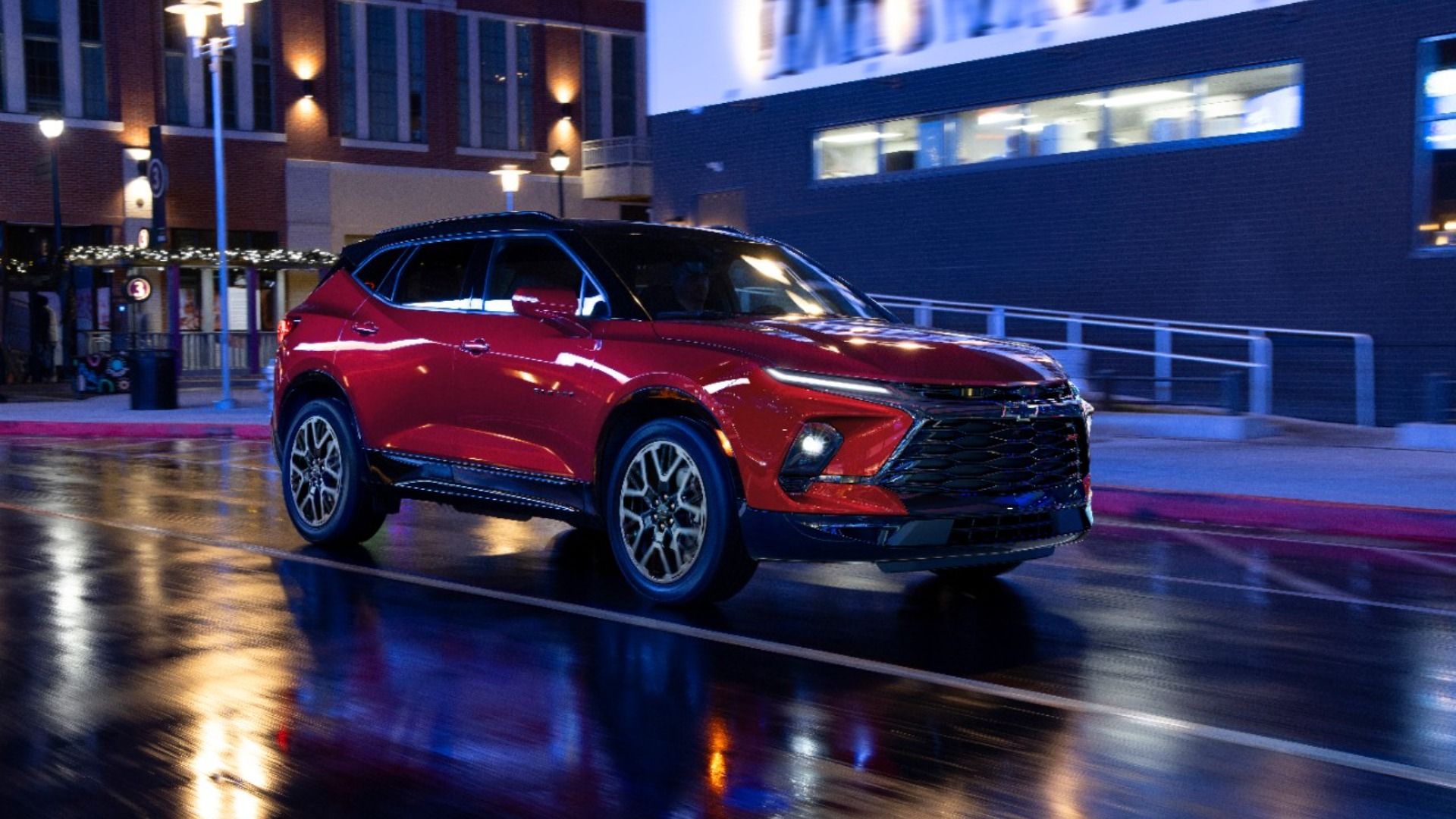 The Blazer knows that crossovers don't have to be boring, which is exactly why it takes a page out of its high-performance cousin's book; the Camaro. The front of the vehicle is daunting, angular, and assertive. The boys at Chevy decided this year's model needed an even larger grille than the previous one; it's as if the front is a gaping maw eager to devour its target, the open road.
The rest of the vehicle appears to acquiesce and mold itself into this single vision. Given all the stoops and slopes of the crossover, a driver would be difficult to ignore in traffic.
Updates To The Blazer's Design:
Wider grille design
Narrower front headlights
New wheels
New taillights
In the rear, the roof has a slight decline from the front, making the vehicle appear curvier and more agile. Curviness is accentuated further with the flared rear quarter panels. Finally, the rear hatch makes the effort to jut out the section with the Chevy badge on it, just in case the people an owner passes happen to forget the Blazer's make.
2
Chevrolet Blazer's Punchy V-6 Engine
This V-6 is No Chump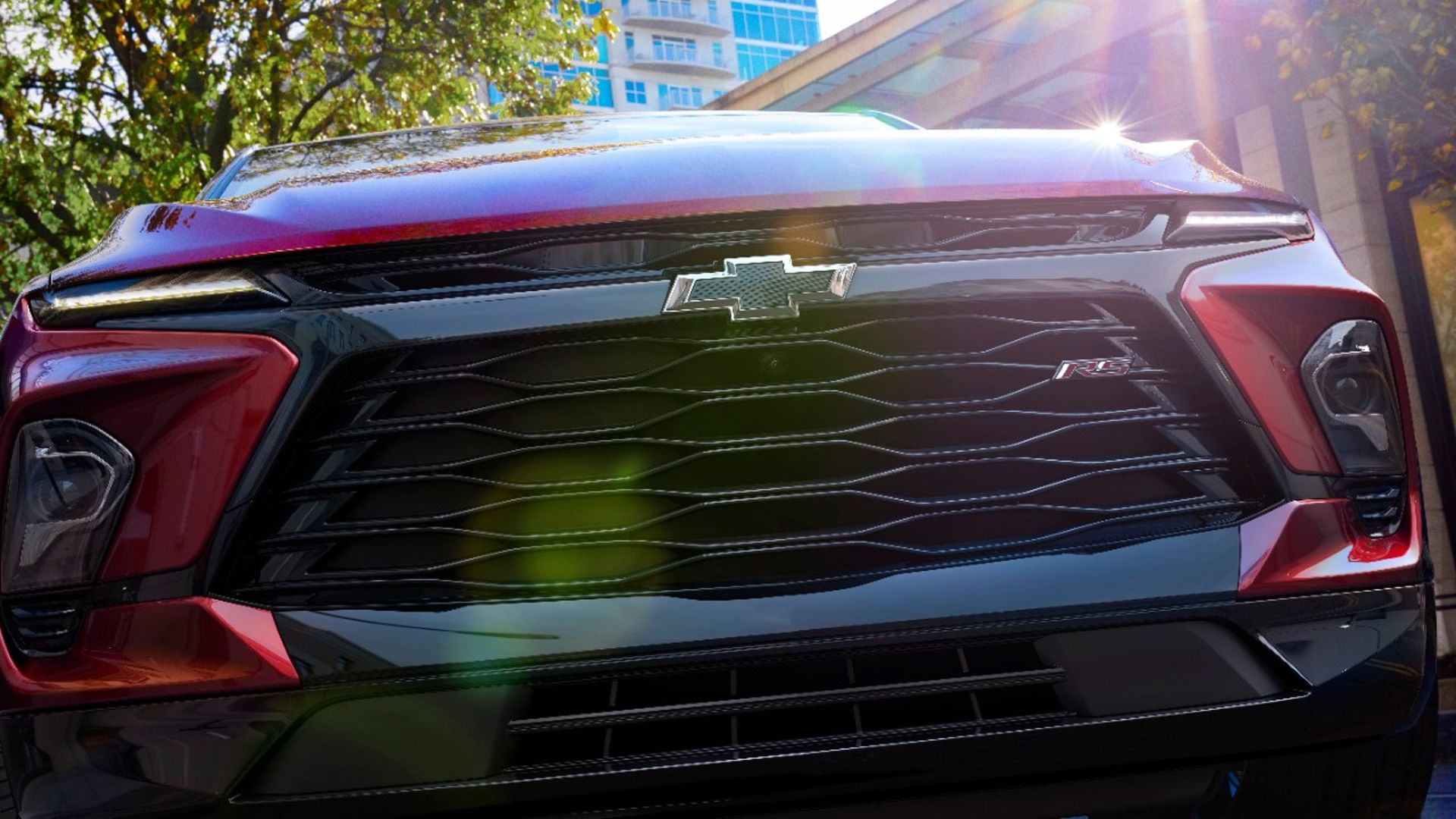 The base model comes with a 2.0-liter in-inline four-cylinder engine that produces 228 horsepower and 258 pound-feet of torque. Meanwhile, the V-6 you can get with the Blazer is no slouch. It's a respectable 3.6-liter of six-cylinder goodness that graces the crossover with 308 horsepower and 270 pound-feet of torque. In addition, the satisfying hum that comes from such an engine whenever the driver puts their foot on the gas is simply lovely.
Overtaking slower traffic will be a breeze. The V-6 in the Blazer allows passing with authority while giving those in the rearview mirror a heartwarming sonata from the exhaust as a parting gift. This crossover is clearly for selflessness at heart.
Specifications
| | | |
| --- | --- | --- |
| Manufacturer | General Motors | General Motors |
| Configuration | In-Line4 | V6 |
| Displacement | 2.0L | 3.6L |
| Horsepower | 228hp | 308 hp |
| Torque | 258 lb-ft | 270 lb-ft |
| Transmission | 9-Speed Auto | 9-Speed Auto |
| Driveline | FWD / AWD | FWD / AWD |
| Fuel Economy (CMB) | 24-25 MPG | 21-22 MPG |
(Source: Chevrolet, EPA)
More than just keeping up with appearances, the powerful V-6 adds a good deal of fun to the package. The V-6 option gives the Blazer the extra grunt it needs to match its impressive looks and accelerate faster than competitors like the Honda Passport and Ford Edge. Regardless if a driver finds themselves in traffic or not, this engine in the 2024 Chevrolet Blazer is sure to add smiles to any drive.
3
Good Handling In The Corners
The Blazer Is Lively On The Street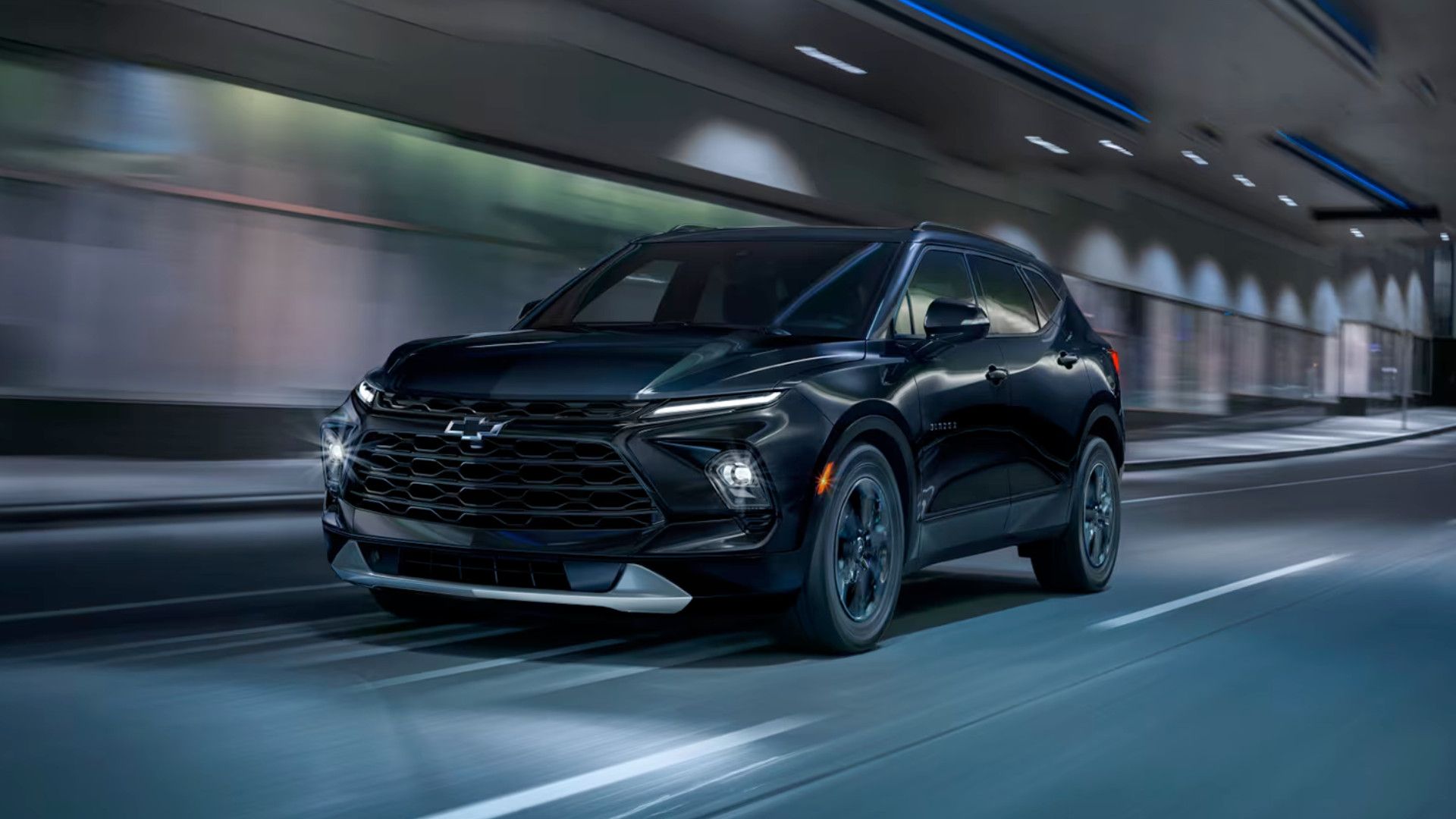 Most crossovers don't focus much on the "sports" part of the term SUV (Sports Utility Vehicle). Then again, the 2024 Chevrolet Blazer isn't like most crossovers. Instead, the Blazer takes a different approach. One that again taps into the Camaro spirit.
This crossover is equipped with a fully independent suspension that is fine-tuned for optimal handling. The Chevy can be had with an up to 21-inch beefy wheel and tire combo for extra grip. Along with the heavy steering, the attributes make the Blazer feel assured of itself in the corners, making short work of twists and turns that would easily upset lesser competitors.
Sure, one could argue that the purpose of any SUV is to be able to store a lot of things comfortably, and there's no need for anything athletic. "That's what cars are for", so they say. However, the 2024 Chevrolet Blazer opts to be a true crossover between the sportiness of a car and the utility of an SUV. In doing so, it carves out a name for itself in the market just as well as it carves up the asphalt.
RELATED: 5 Ways the Blazer Competes Outside Its Class
4
The Blazer's Well-Mannered Ride Quality
Comfy Despite The Sportiness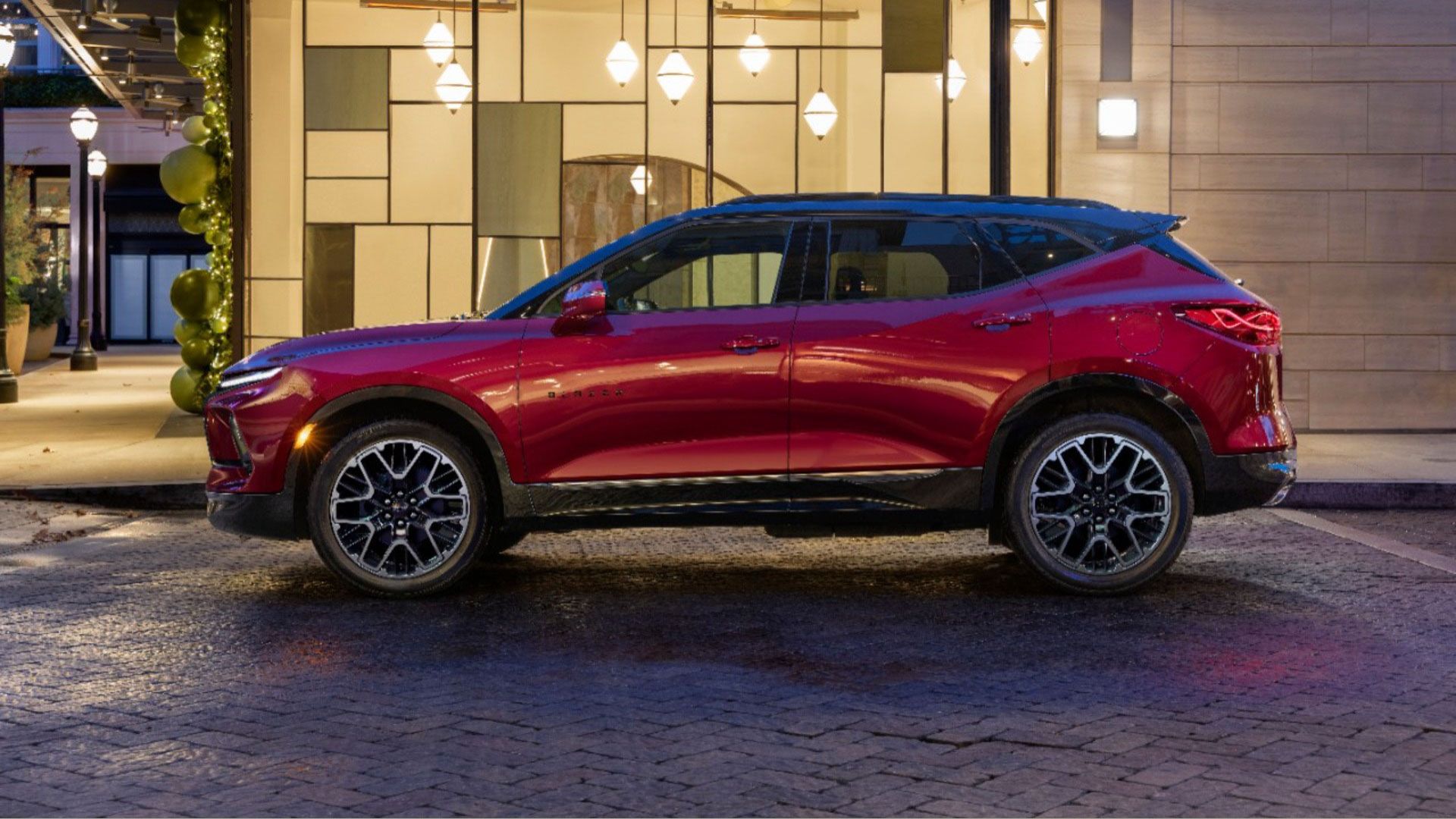 One might suppose that a sporty SUV might not be the most comfortable. While understandable, the 2024 Chevrolet Blazer does not fall victim to such a supposition. The very same tuned suspension that helps perform well in the corners keeps passengers comfy.
The Blazer is equipped with two-way adjustable head restraints in the front and rear. An eight-way power driver seat comes standard, and on the higher-end trims like the 3LT and RS, the co-pilot gets a six-way power seat. All this comfort in the front will make the "just missed an exit" conversations way more bearable.
In addition, rear passengers won't need to groan for lack of legroom. There's enough stretch-out space back there to keep anybody sitting from becoming a grumpy back-seat driver, cutting down total road trip drama by at least a third.
5
Adept Available All-Wheel Drive
More Drive Wheels Means More Traction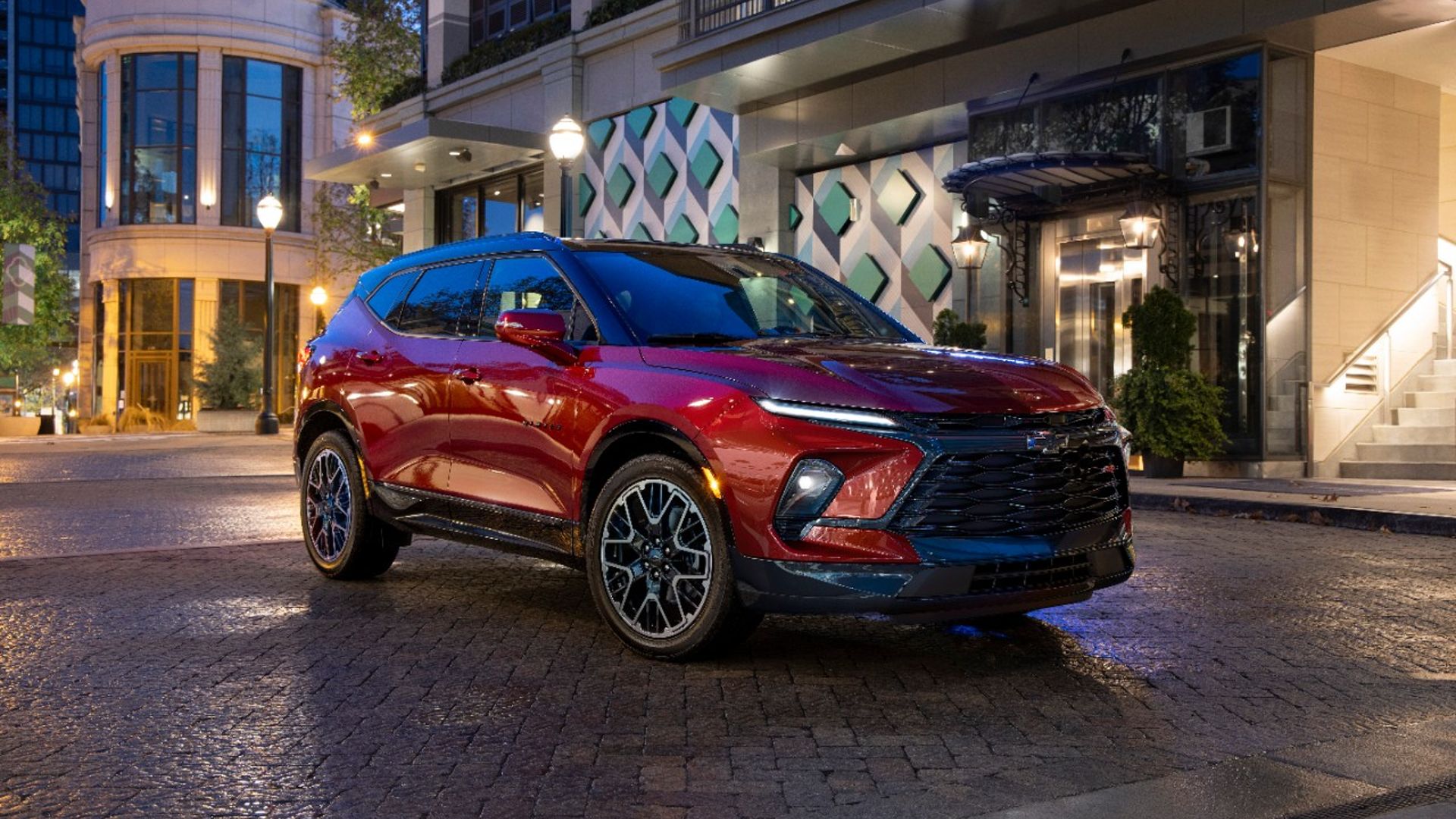 If one opts for the powerful aforementioned V6 engine, they might be concerned about torque steer. In front-wheel drive vehicles, this means the powerful torque generated pulls the vehicle in ways that are not intended by the driver. Thankfully, the 2024 Chevrolet Blazer has available all-wheel drive, completely negating that concern.
If anyone has ever been bummed out about not being able to tow much with their vehicles, they can rejoice with this crossover. With the available all-wheel drive and optional V-6 put together, the Blazer can haul up to 4,500 pounds of whatever someone wants to hitch to the back of this thing. Heck, this thing could tow itself if it wanted to; this Chevy pulls its weight.
Any driver can feel confident driving in inclement weather conditions thanks to the all-wheel drive system. It will also get an attentive driver off the line first in their bid to grab the best parking space at their local mall. Now that's what SUVs are made for.
6
Ready For Any Weather
The Blazer Won't be Stopped By Rain, Sleet, Or Snow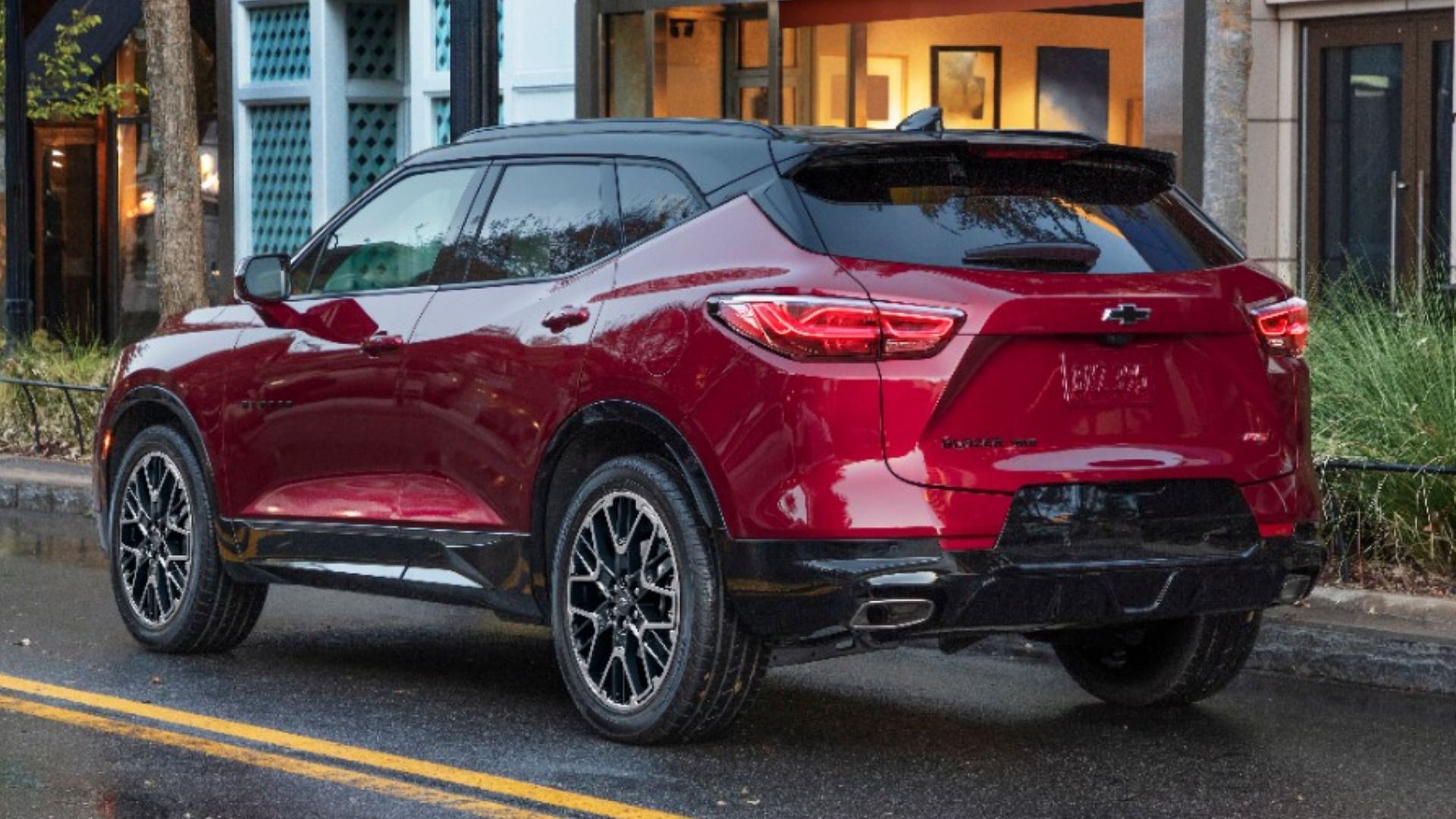 For people who like to drive comfortably in any season, there are some great options. The 2024 Chevrolet Blazer comes with driving options built-in, including one for snow and ice. Paired with the aforementioned all-wheel drive system, this crossover will remain planted and study on the street whatever mother nature has to throw at it.
The available heated and ventilated front seats are certain to keep the driver and front passenger happy regardless of the weather. One can even opt for the heated rear outboard seats on the RS trim. A heated steering wheel is standard on the RS trim as well. Anyone who hates freezing hands-on while waiting for their car to warm up will appreciate this handy feature. Pun intended.
RELATED: Five Reasons Why You Will Love The New Chevy Blazer If You Have A Family
7
Snazzy Interior Tech
The Cabin Is Loaded With Helpful Technology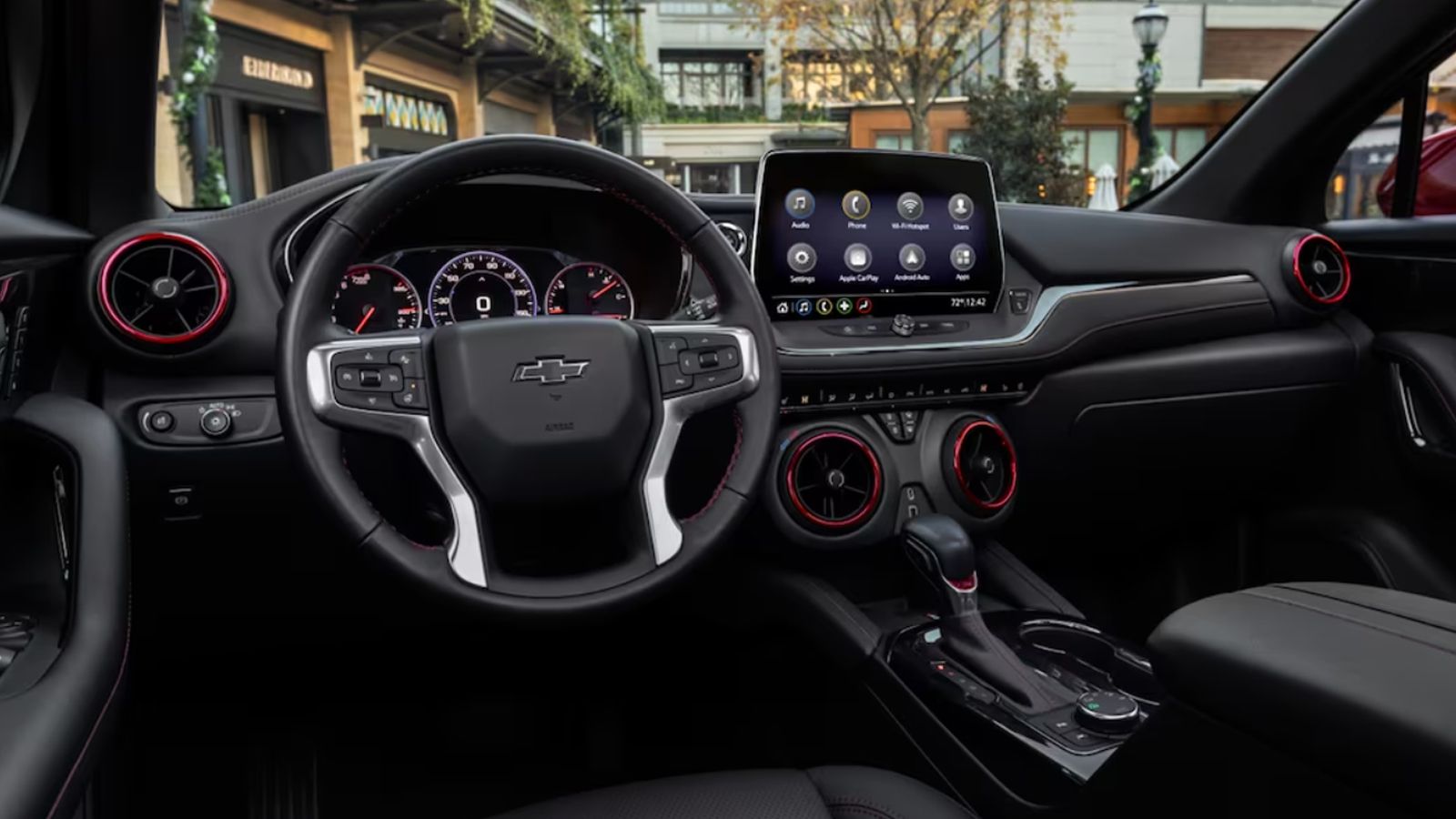 Stepping inside, the Blazer doesn't just have looks and performance going for it, there's convenient interior technology as well. New for this year is a standard 10.2-inch infotainment touchscreen in the center console, putting prior year's smaller 8-inch screens to shame. Apple Carplay and Android Auto both come standard.
A driver can easily listen to their custom playlist in their phone and charge it with available wireless charging to make longer drives a breeze. No one likes to be halfway through a road trip only to be playlistless!
Interior Technology
10.2-inch infotainment touchscreen
Standard Apple Carplay and Android Auto
Available Wi-Fi hotspot
Vehicle health management system
The list of interior goodies doesn't end there, though. The tech-savvy driver will be delighted to find the 2024 Chevrolet Blazer is Wi-Fi hotspot capable across all models. You can equip the Blazer with an available eight-speaker Bose audio system. An array of USB ports can also be found within the available auxiliary input jack and SD card reader. If that wasn't enough, the vehicle health management system is there for those who can't remember if they changed their oil five weeks ago or five years ago. No judgment here; it happens.
8
Cool Driving Aides
The Blazer Has Technology Ready To Help On The Road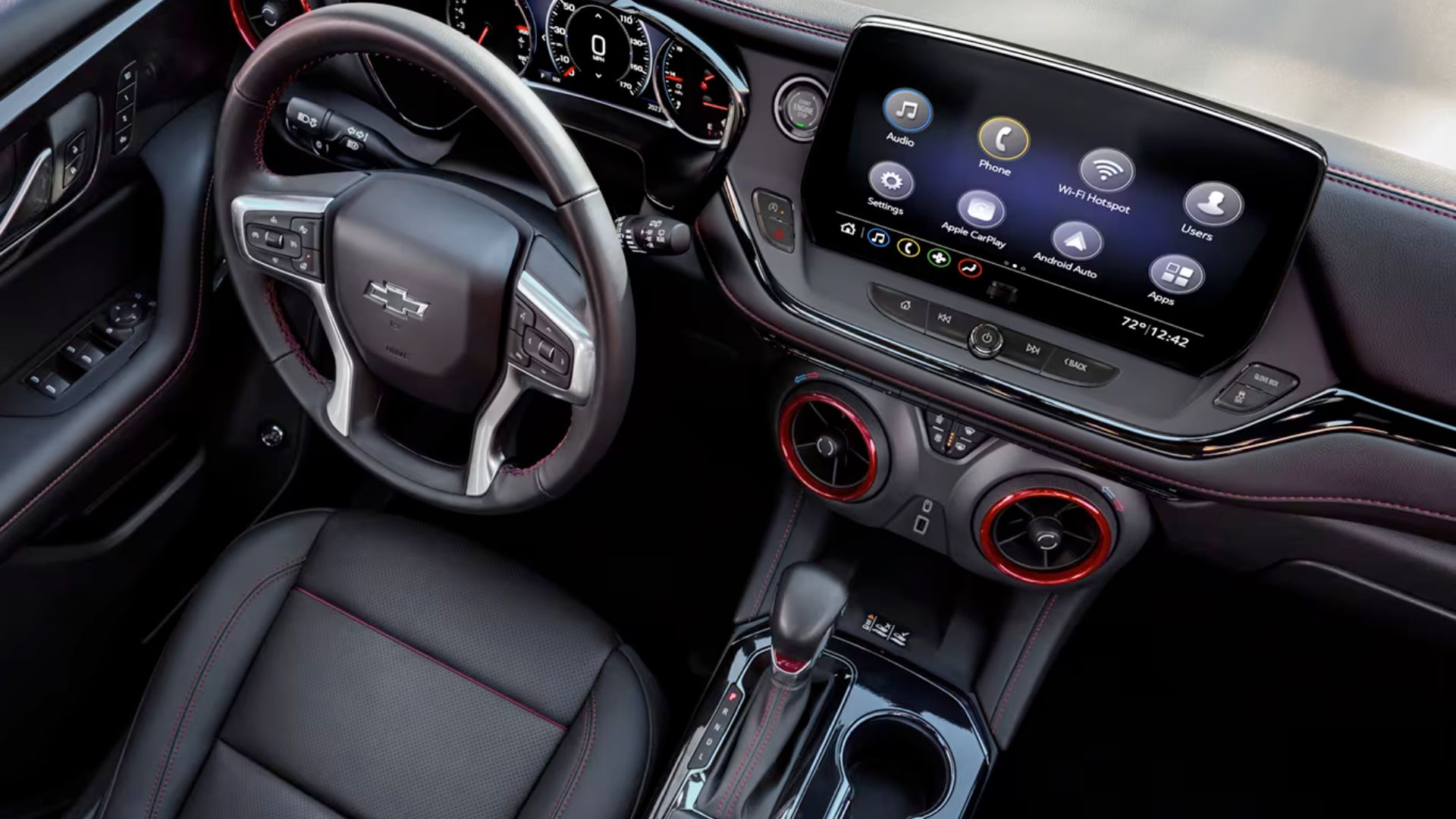 If anyone has ever driven a larger vehicle, they know that maneuvering that thing around can be a pain in the rump. Thankfully, the 2024 Chevrolet Blazer has a boatload of driving assist features that make scooting it around much less stressful.
A couple of these involve automatic braking. If the Blazer detects a vehicle or pedestrian that it will soon collide with, it will issue an auditory warning and break by itself if no action is taken. There is also a built-in following distance calculator that shows how much time there is between the front of the Blazer and the rear of the car in front of it.
Chevy Safety Assist Features
Forward collision alert and automatic emergency breaking
Lane keep assist with lane departure warning
Following distance indicator
Front pedestrian braking
Intellibeam high beam assist
But wait, there's more! There's an active lane-keep assist in place that will automatically correct the course of the vehicle if it detects too much lane drift.
For driving in the dark, there's an automatic high-beam system that will turn itself off should opposing headlights be detected. Such a system is sure to cut down incidents of late-night road rage. Of course, there is no substitute for alert and safe driving practices. Stay focused on the road, people. The 2024 Chevrolet Blazer received a maximum of five stars from the NHTSA for overall safety.
9
Comfy Cargo Space
Stylish Yet Practical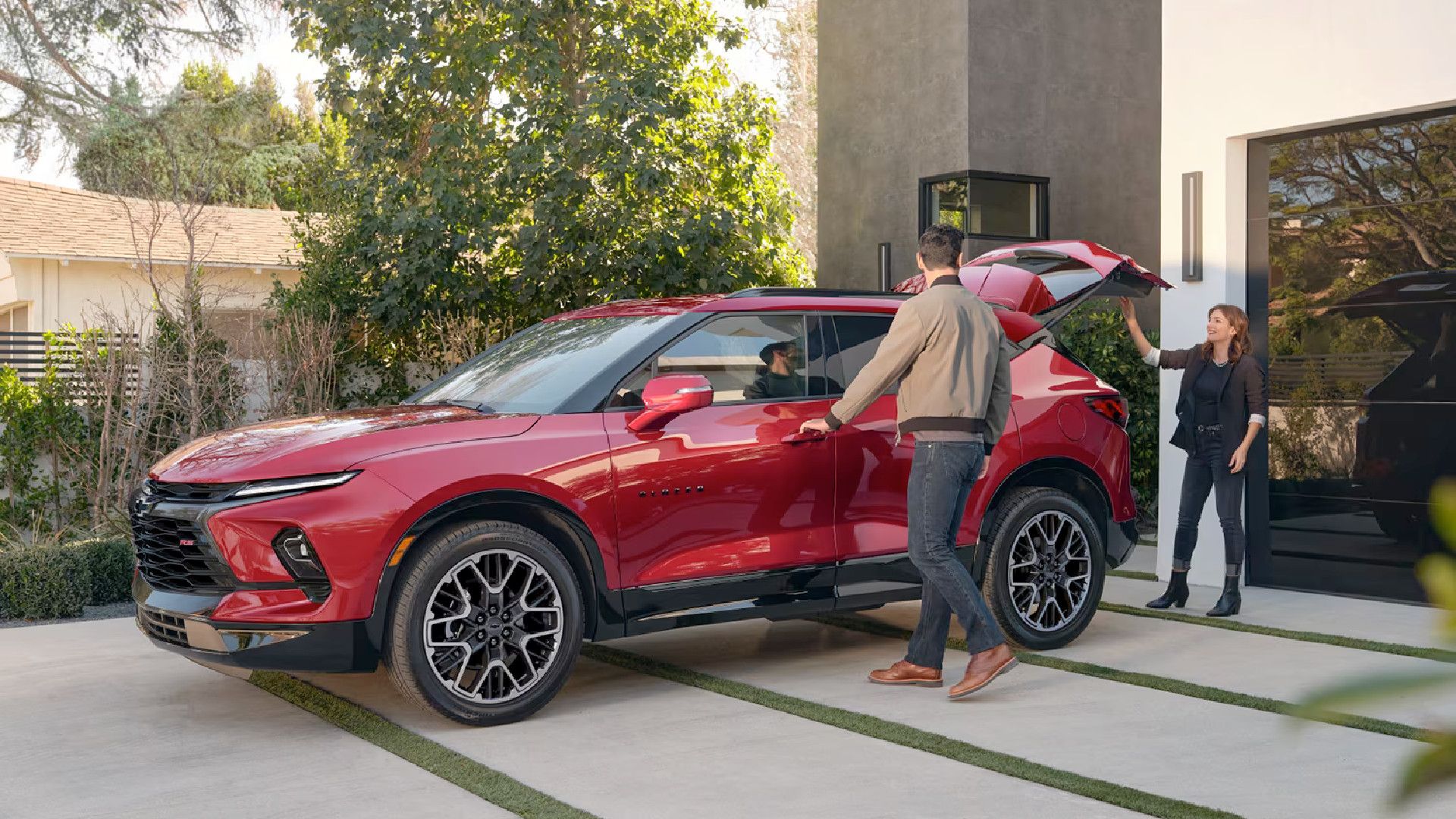 Yes, the sloped roof does indeed on cabin and cargo space. However, the space that is there is used well. The rear seats can be slid back and forth and even pressed flat for a maximum cargo space of 64.2 cubic feet.
Expect a center console with substantial space for all the snacks necessary for an epic road trip. There are several small pockets around the cabin for beef jerks, if needed, as well. It's always good to have a stash lying around, just in case.
Interior Space
| | |
| --- | --- |
| Front Passenger Volume | 56 cu. ft. |
| Rear Passenger Volume | 52 cu. ft. |
| Max Cargo Volume (Rear Seats Down) | 64.2 cu. ft. |
| Max Cargo Volume (Rear Seats Up) | 31 cu. ft. |
(Source: Chevrolet)
The Blazer is decked out with enough capacity to make any trip a successful one. Whether one is going out on the town or on a cross-country adventure, they can be sure that they'll have all the space they need to prevent sudden onset hangry disorder.
RELATED: 10 Best Compact SUVs For Families
10
OnStar Assistance Anywhere
Help Is Always A Button-Press Away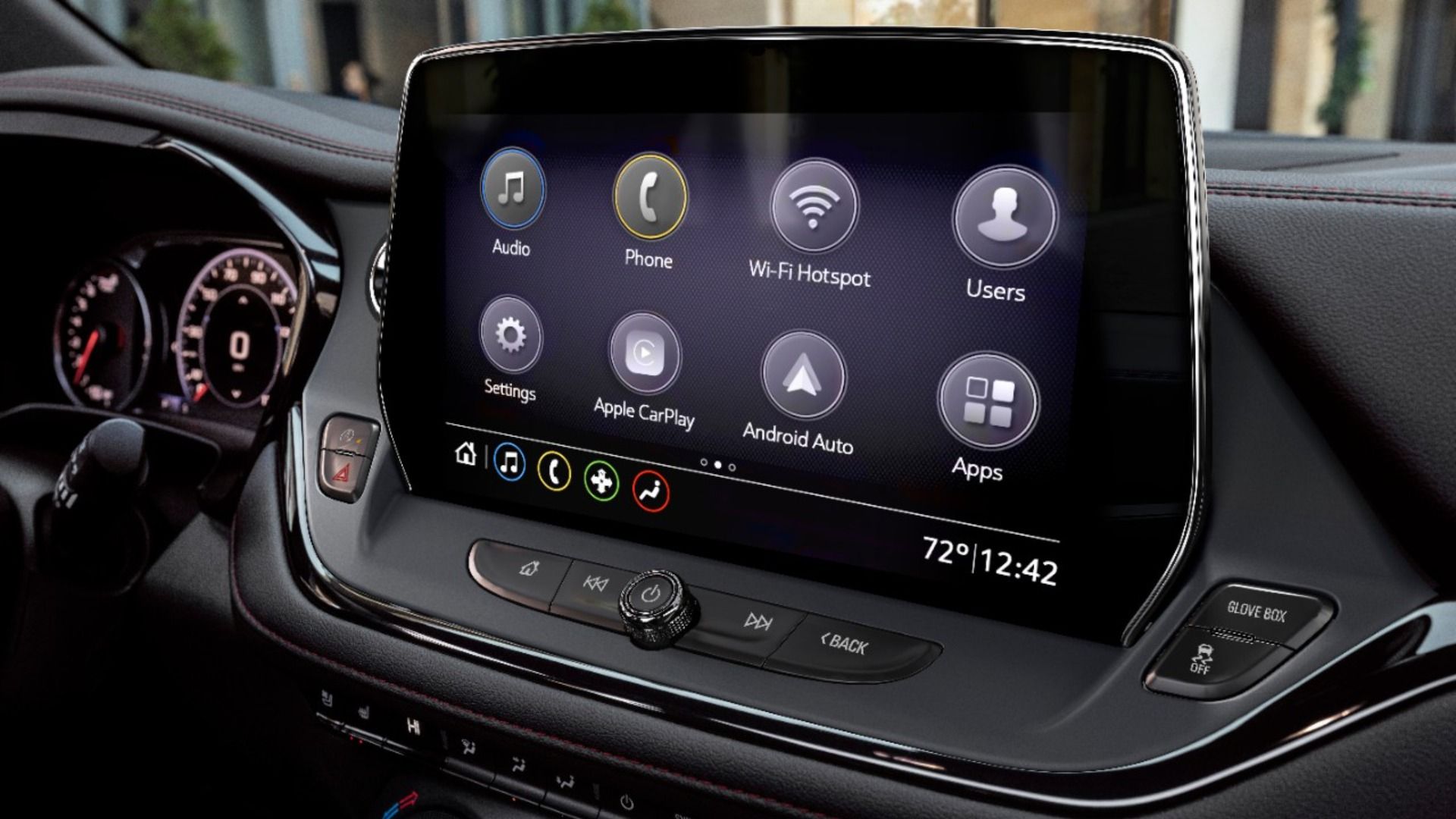 Should one find themselves in a crash, stuck on the side of the road, or in any other emergency, they can get in touch with an OnStar advisor who will direct emergency services to the vehicle location. Even if only basic roadside assistance is needed, the OnStar Advisor can get help in a jiffy.
OnStar Services
Emergency services contact
Automatic crash response
Stolen vehicle assistance
Crisis assistance
Turn-by-turn navigation
Roadside assistance
Should one find themselves lost in the middle of nowhere and can't get to shelter as a massive storm approaches, they can call OnStar. With the press of a button, the fine folks at OnStar can give navigation instructions. With their help, a driver won't need to worry about getting caught in the thick of a calamity or more importantly, missing that pizza party they were looking forward to.
To summarize, whether it's from the Camaro-like stylish looks, robust engine, exceptional handling, spacious tech-laden cabin, all for a starting price of just under $37,000, anyone would have a new-found appreciation for this bow tie beast that is the Chevy Blazer, after reading this list.
#Stand #Features #Chevrolet #Blazer