Tesla Motors is the most dominant player in the U.S. electric vehicle market. With the Model S' debut in 2012, Tesla literally streamlined EVs and showed the world they're practical and more than just quirky, city commuters. Since then, it has become the largest EV manufacturer in the world with a current market cap of close to $700 billion at the time of writing this. The Model S has been integral to the company's success, playing a pivotal role in its highest-ever U.S. market share of 78-percent in 2019. In 2021, Tesla introduced a new performance trim to the Model S' lineup called the Plaid.
At the time of its release, it was the world's quickest production car to 60 mph with the lowest-ever drag coefficient. It features a tri-motor AWD setup that generates over 1,000 horsepower. The 100-kWh lithium-ion battery gives out almost 400 miles of range. Recently, Tesla made a surprising price cut of $18,500 for it, which means it is now as affordable as it has ever been. Here are 10 things you need to know about the Tesla Model S Plaid.
Information sourced from Tesla, authoritative government sites like the U.S. Department of Energy, NHTSA, and EPA, and reputed publications and news outlets like U.S. News, Washington Post, CNBC, CNN, Business Insider,, CleanTechnica, Consumer Reports.
Related: 10 Ways Tesla Has Reshaped The Automotive Industry
1
Tri-Motor Setup Delivers Up To 1,020 Horsepower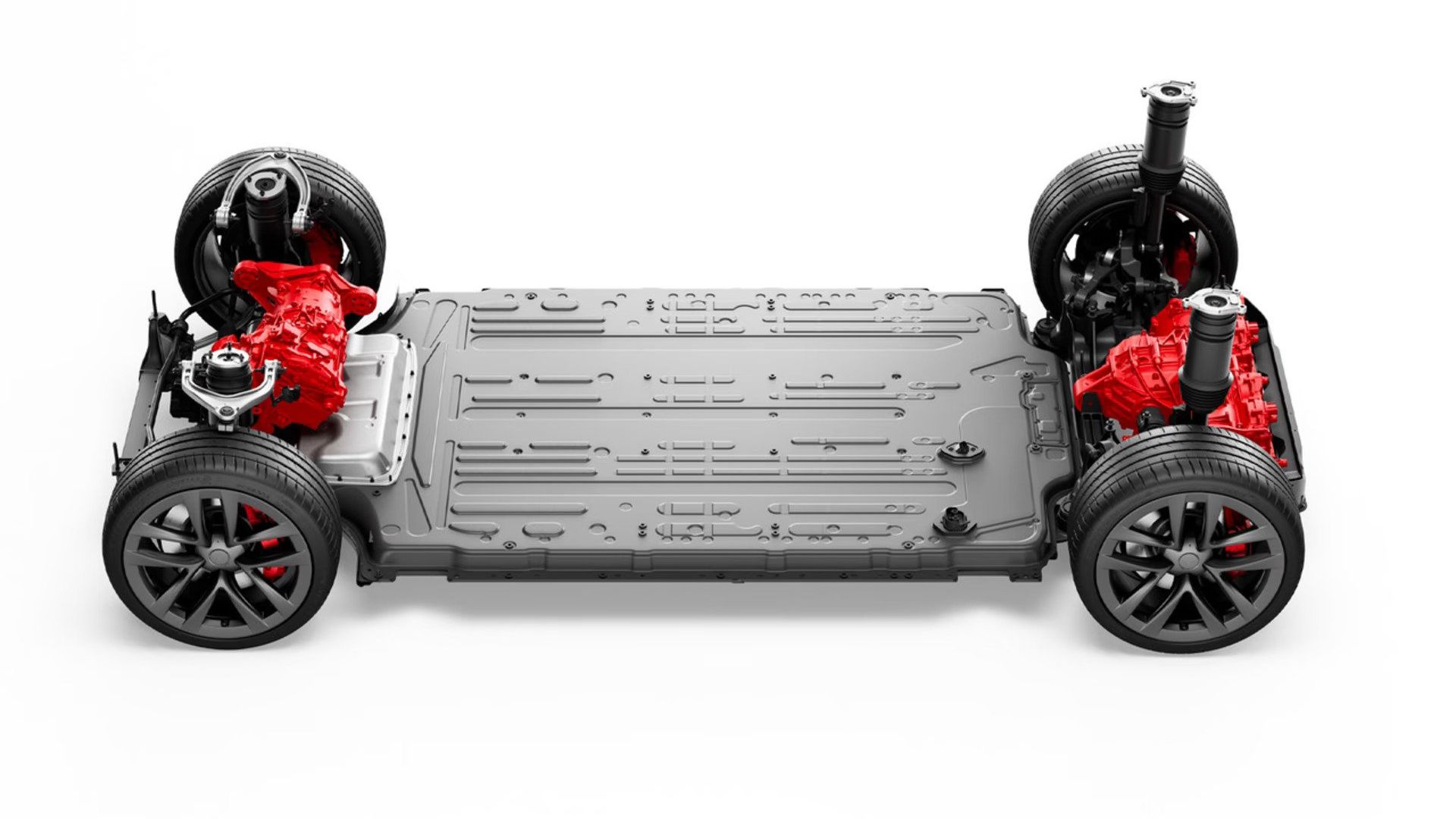 The Tesla Model S Plaid is one of the most powerful electric vehicles at present. It features a tri-motor all-wheel-drive setup that includes one motor at the front and two at the back. This generates a total power output of 1,020 horsepower and 1,050 pound-feet of torque. The Model S Plaid maintains 1,000+ horsepower up to 200 mph with this setup.
Tesla Model S Plaid: Motor Specifications
| | |
| --- | --- |
| Powertrain | Tri-motor All-wheel-drive |
| Motor Layout | Single front-mounted; dual rear-mounted |
| Motor Type | Permanent magnet-synchronous |
| Total Motor Power | 1,020 horsepower |
| Total Motor Torque | 1,060 pound-feet |
(Specs sourced from Tesla)
The motors are permanent magnet-synchronous reluctance (PM-SRM), making use of carbon-fiber-wrapped rotors. It also features a Plaid track mode that activates the torque vectoring system.
2
0-60 MPH In 1.99 Seconds And A Top Speed Of 200 MPH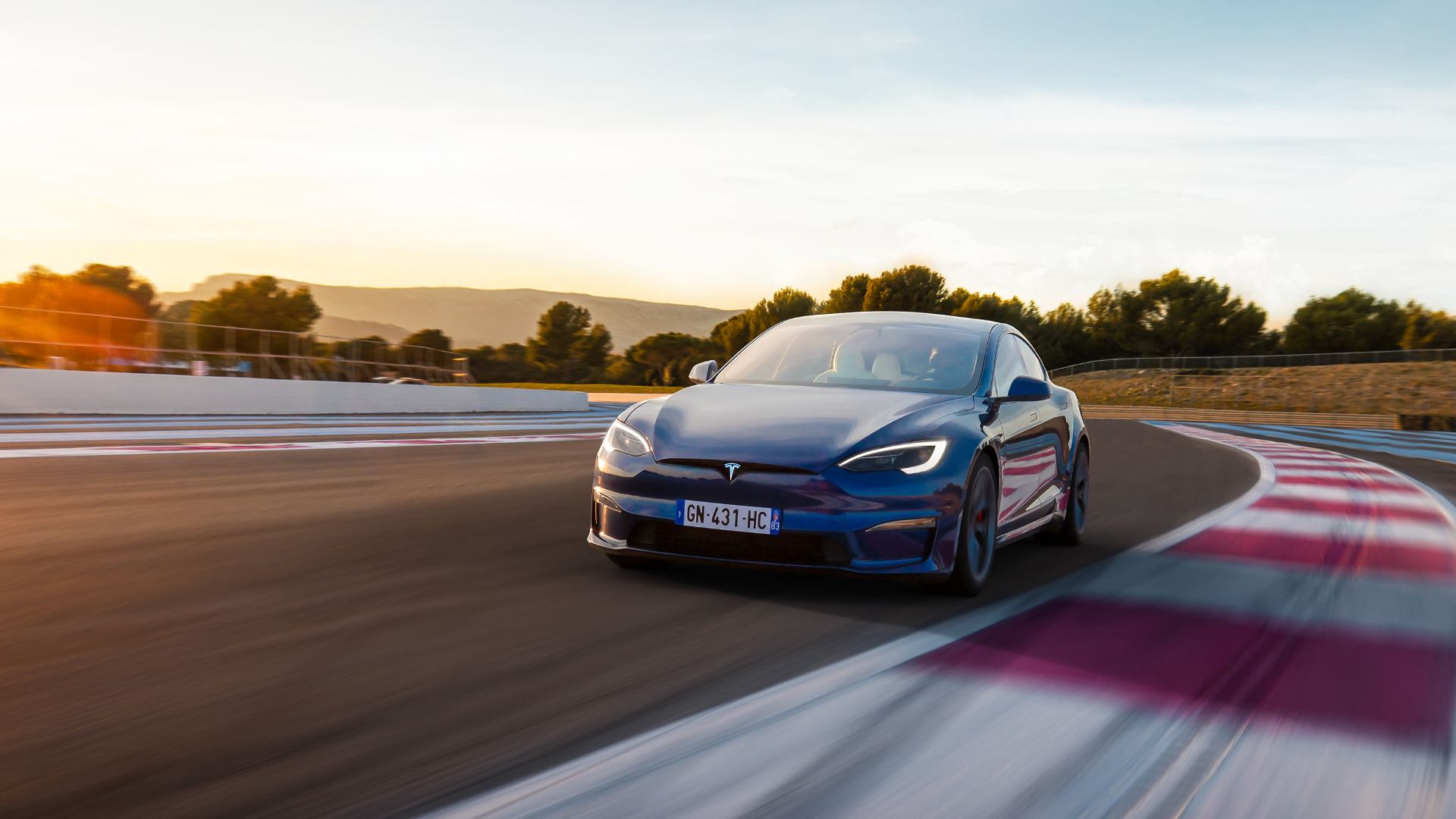 The Model S Plaid is also one of the world's fastest electric vehicles. At its time of release, it had the quickest acceleration of any vehicle in production. With the 1,050 pound-feet instant torque, the Plaid performance model rockets from 0-60 mph in 1.99 seconds. Its 200-mph top speed is higher than the RS e-Tron GT and Taycan Turbo S Sport Turismo. Since its launch, it has held record-breaking performances around the globe:
With its high-performance figures and records, the Tesla S Plaid is lightning-fast and could make multi-million-dollar hypercars sweat.
Related: Tesla Drag Strip Mode: What It Is And How It Works
3
Sleek And Aero-efficient Exterior
Tesla Motors produces one of the most aerodynamic EVs on the planet. At its launch, it was the world's lowest-ever drag coefficient of 0.208, until Lucid Air and EQS arrived. This is due to its sleek exterior that features efficiently designed character lines "to fight wind resistance with science".
Tesla Model S Plaid: Exterior Dimensions
| | |
| --- | --- |
| Length | 197.7 inches |
| Width | 77.3 inches |
| Height | 56.3 inches |
| Wheelbase | 116.5 inches |
| Ground Clearance (min/max) | 4.6/6.2 inches |
(Specs sourced from Tesla)
The Model S Plaid also includes a front splitter, rear wing, countered chin, and an active air suspension. And the optional carbon-fiber spoiler heavily shrinks the lift on the car. These features work in combination for maximized aero-efficiency.
4
EPA-Estimated Range Of 396 Miles
The Tesla Model S Plaid features a 100-kWh lithium-ion that supports up to 250 kW supercharging. It provides an electric range of EPA-estimated 396 miles. With the 19-inch wheels, it has a combined 116 MPGe- 119 MPGe in the city and 112 MPGe on the highways. But, the EPA-estimated range drops to 348 miles with the 20-inch wheels.
Tesla Model S Plaid: Battery Specifications
| | |
| --- | --- |
| Battery Type | Lithium-ion |
| Gross Battery Capacity | 100.0 kWh |
| Usable Battery Capacity | 95.0 kWh |
| EPA-Estimated Range | 396 miles |
(Specs sourced from Tesla)
Tesla also has the world's largest and most powerful fast-charging network, with 50,000+ supercharger stations.
Related: 10 Reasons Why The Tesla Model S Plaid Is The Hottest Electric Sedan
5
Up To 200 Miles Of Range With 15 Minutes Of Charging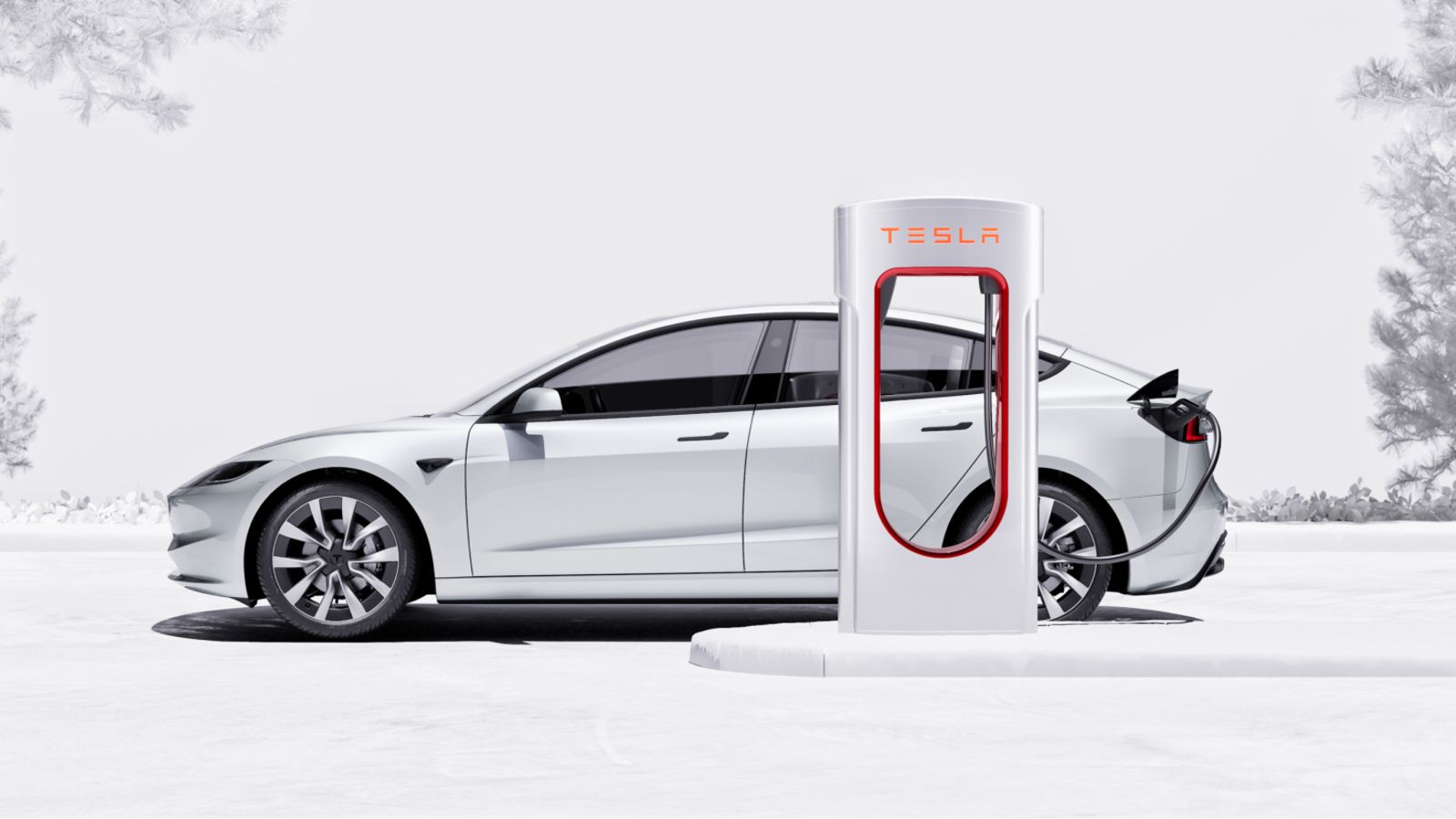 Tesla's Model S Plaid is one of the fastest-charging EVs in the world for 2023. Its 100-kWh lithium-ion battery recharges with a Tesla Wall Connector, as well as a V3 Supercharger. The Wall connector offers the most efficient charging. It takes up to 15 hours to charge the Plaid to 100 percent. Using a Tesla Supercharger (250kW), the battery recharges from 10-80 percent in 29 minutes and 20-80 percent in 27 minutes. And in the process, it recharges up to 200 miles in 15 minutes.
Tesla Model S Plaid: Charging Time
SoC (0-100%)

Wall plug (2.3 kW)

5.5 days

1-phase 16A (3.7 kW)

30h 15m

1-phase 32A (7.4 kW)

15h 7m

3-phase 16A (11 kW)

–

3-phase 32A (22 kW)

7h 45m

SoC (10-80%)

Supercharger (250 kW)

29 minutes
And the Trip Planner feature only upscale the recharging experience. With 50,000+ Supercharger stations, Tesla gives access to "the world's largest and most powerful fast-charging network".
6
Spacious Interior And Cargo Space
Tesla's interior styling has been a "game changer" in the auto industry since its launch. It introduced the minimalist, tech-savvy interior concept into the scene. The S Plaid continues this mid-luxe and super-simple interior design. This starts right at the spacious front cabin with enough head and legrooms. And the rear cabin can comfortably seat three passengers. The heated and ventilated seats makes the ride even more comfortable. For a natural vibe, there's the optional panoramic roof.
Tesla Model S Plaid: Interior Dimensions
| | | |
| --- | --- | --- |
| Headroom | 39.7 inches (front) | 38.1 inches (rear) |
| Legroom | 42.4 inches (front) | 35.5 inches (rear) |
| Cargo Space | 25.04 cubic feet (minimum) | 61.41 cubic feet (maximum) |
(Specs sourced from Tesla)
For storage solutions, the rear cargo gives 25.04 cubic feet of space. This increases to a maximum of 61.41 cubic feet, with the rear seats folded down. The front trunk offers an extra 3.14 cubic feet of space.
Related: Here's How Long It Takes To Charge A Tesla (And How Much It Costs)
7
No Dearth Of Tech Features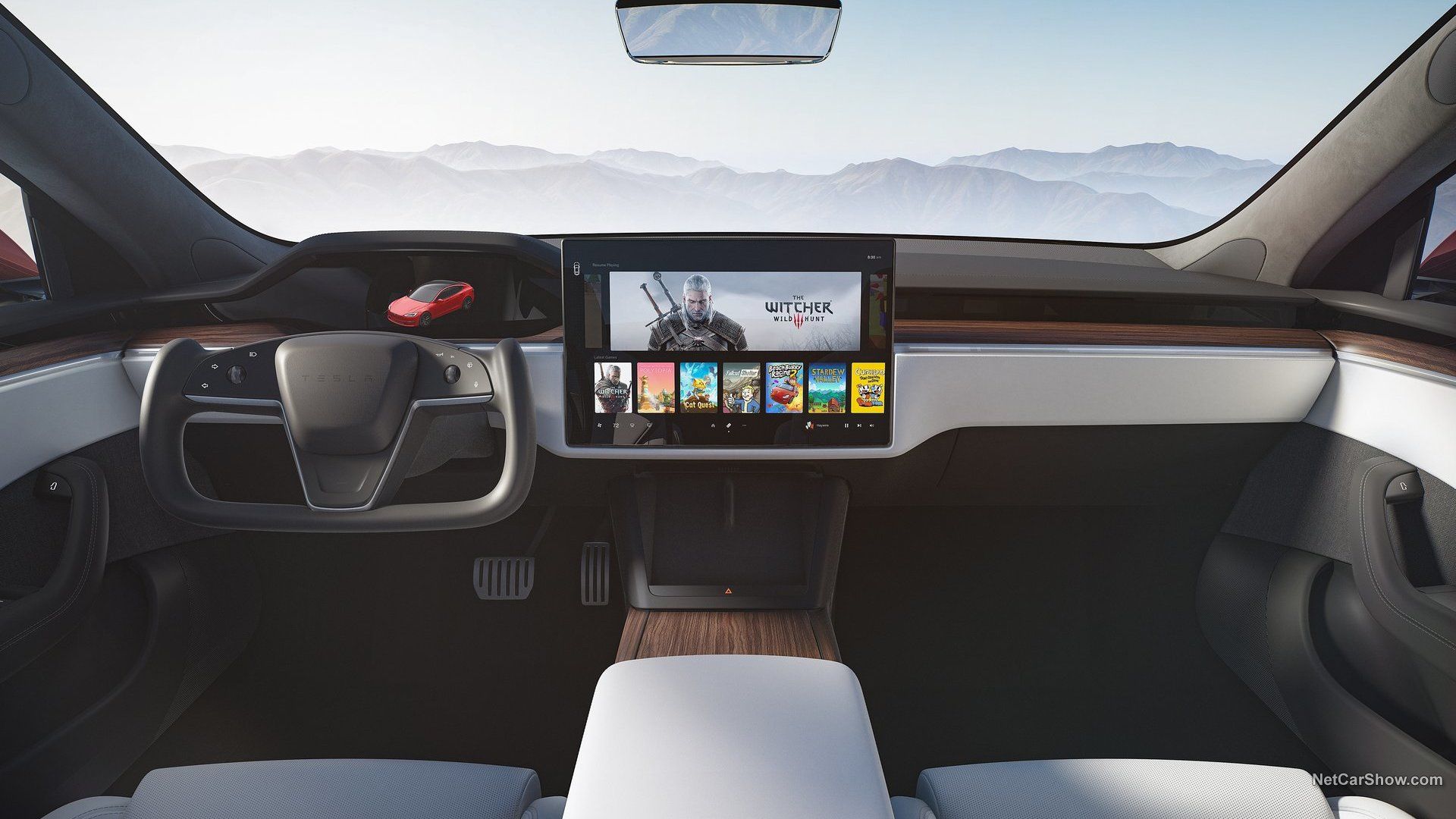 The S Plaid's minimalistic interior carries a simple, spaceship-like tech. The front cabin speaks the language of simplicity and technology. Right at its center is the 17-inch central touchscreen which is the biggest attraction. Its landscape orientation gives out a "laptop on wheels" vibe. Most technical features are controlled via this display. There's also the controversial yoke steering. A secondary display for the gauge cluster and rear-seat screen is also present.
Some of the innovative features in the interior include:
Touch gear selector
Backup gear selector
Heated yoke steering
Bioweapon defense mode
Drag strip mode
For an exceptional sound quality, a 22-speaker audio system is available. The Tesla acoustic glass and Active Road Noise Reduction keep the cabin noise-free.
8
Advanced Driver-Assistance And Safety Features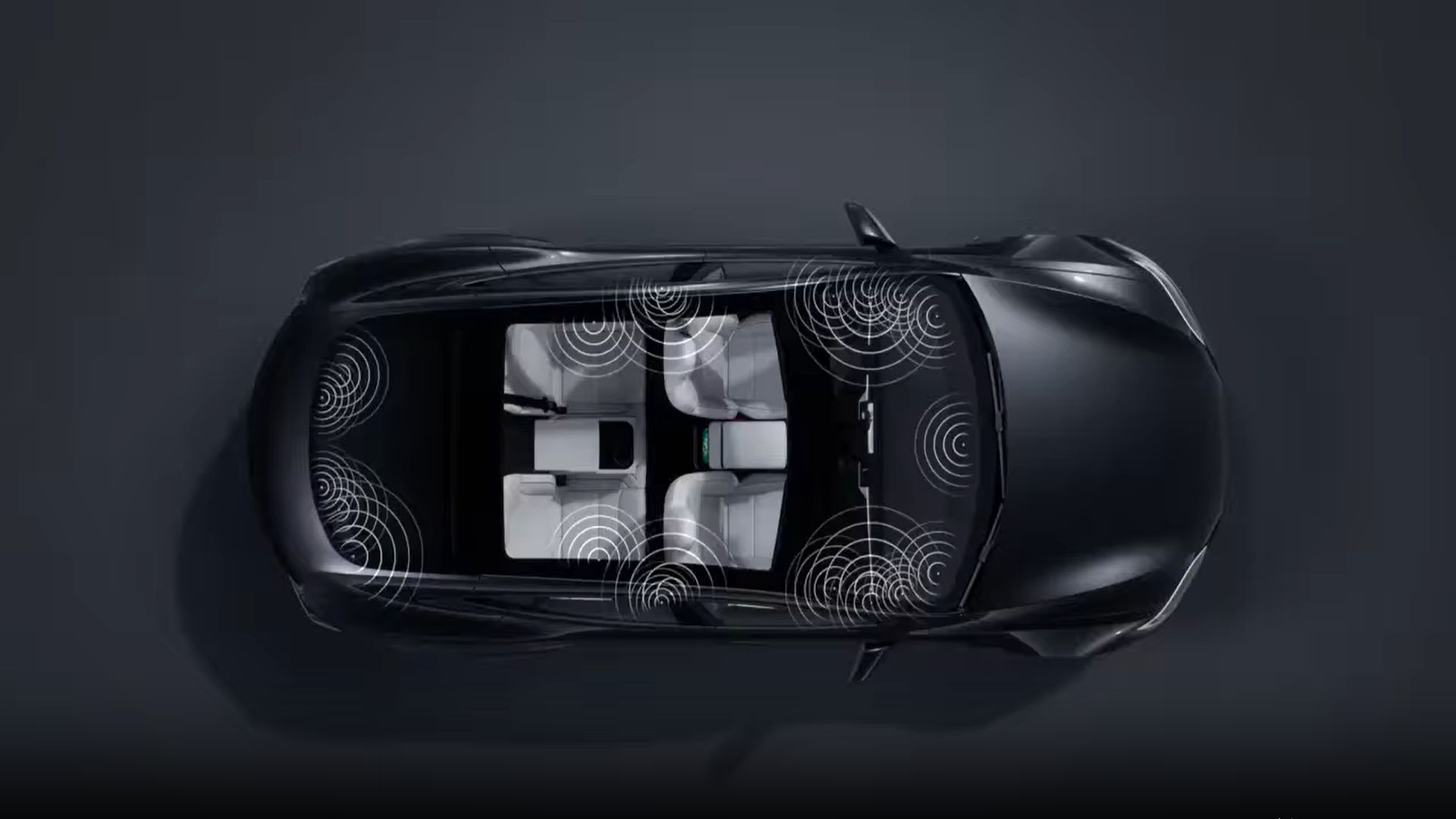 In the North American market, Tesla has a good reputation for providing range-topping safety in its EVs. For the S Plaid, Tesla offers a suite of advanced driver-assistance and safety features. The Tesla Autopilot, termed as the "future of driving", is its most advanced and popular feature. The Autopilot with the Tesla Vision allows the car to steer, accelerate, and brake automatically with the driver's active supervision. Other driver-assistance and safety features include:
Lane-keeping assist
Blind-spot monitoring
Front cross traffic assist
Adaptive cruise control
Automatic emergency braking
Related: Is Tesla's Autopilot Really The Best ADAS Currently?
9
The Controversial Autopilot Full Self-Driving Capability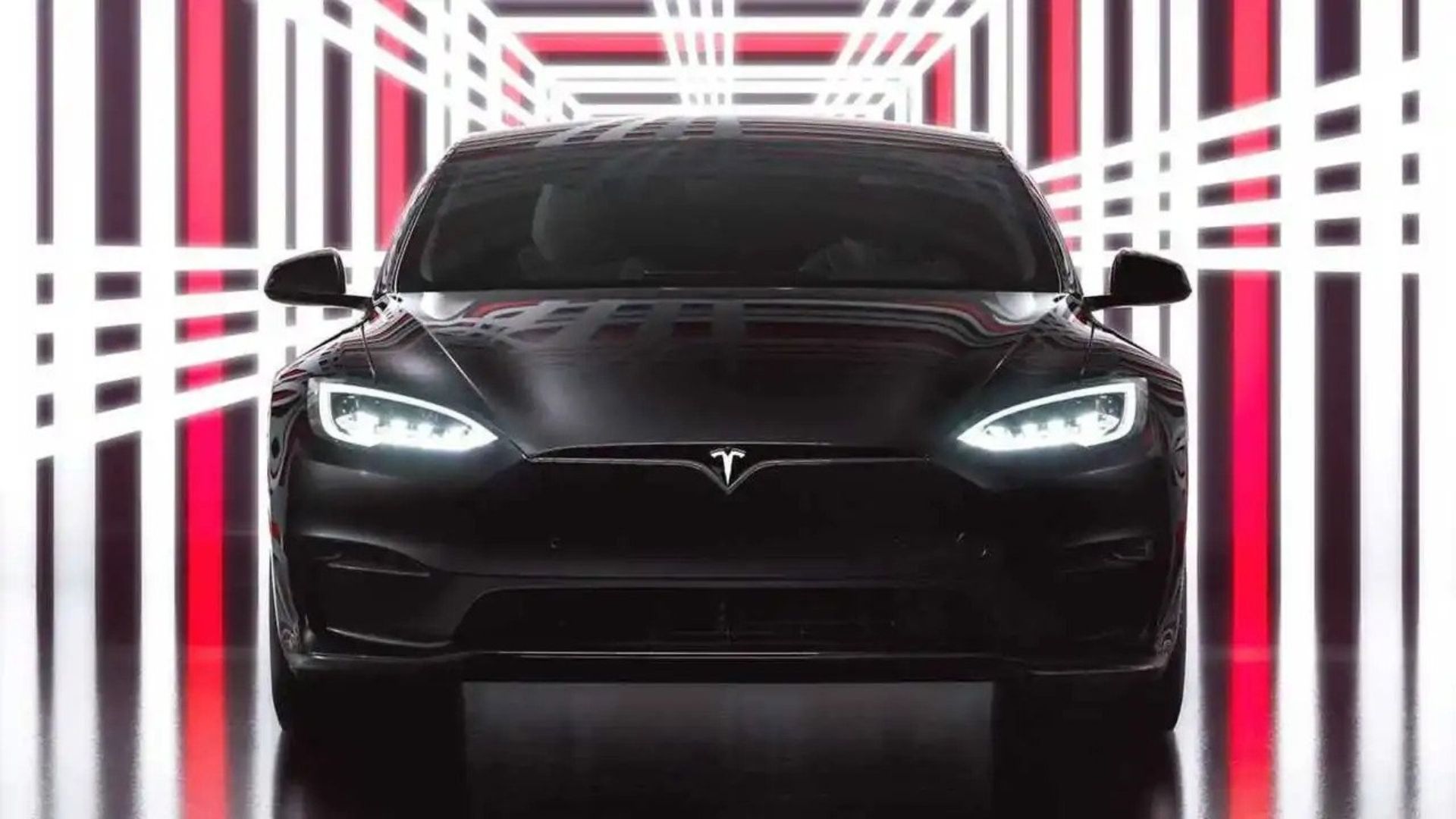 Another controversial feature is the Autopilot hands-free driving assistance system. Though it is 'full self-driving', it has serious flaws in it. As per the Washington Post, nearly two-thirds of its users had crashes in the first year. Tesla was sued by drivers and lawmakers for the full self-driving claims.
Due to this NHTSA issued a recall notice for Tesla's FSD. In another post, the federal agency stated that "manufacturers must initiate a recall for any repair, including a software update, that remedies an unreasonable risk to safety". As a result, Tesla had to recall nearly 363,000 vehicles with FSD. With these issues, the FSD has been a controversial feature in recent years.
10
The Tesla Model S Plaid Starts At $89,990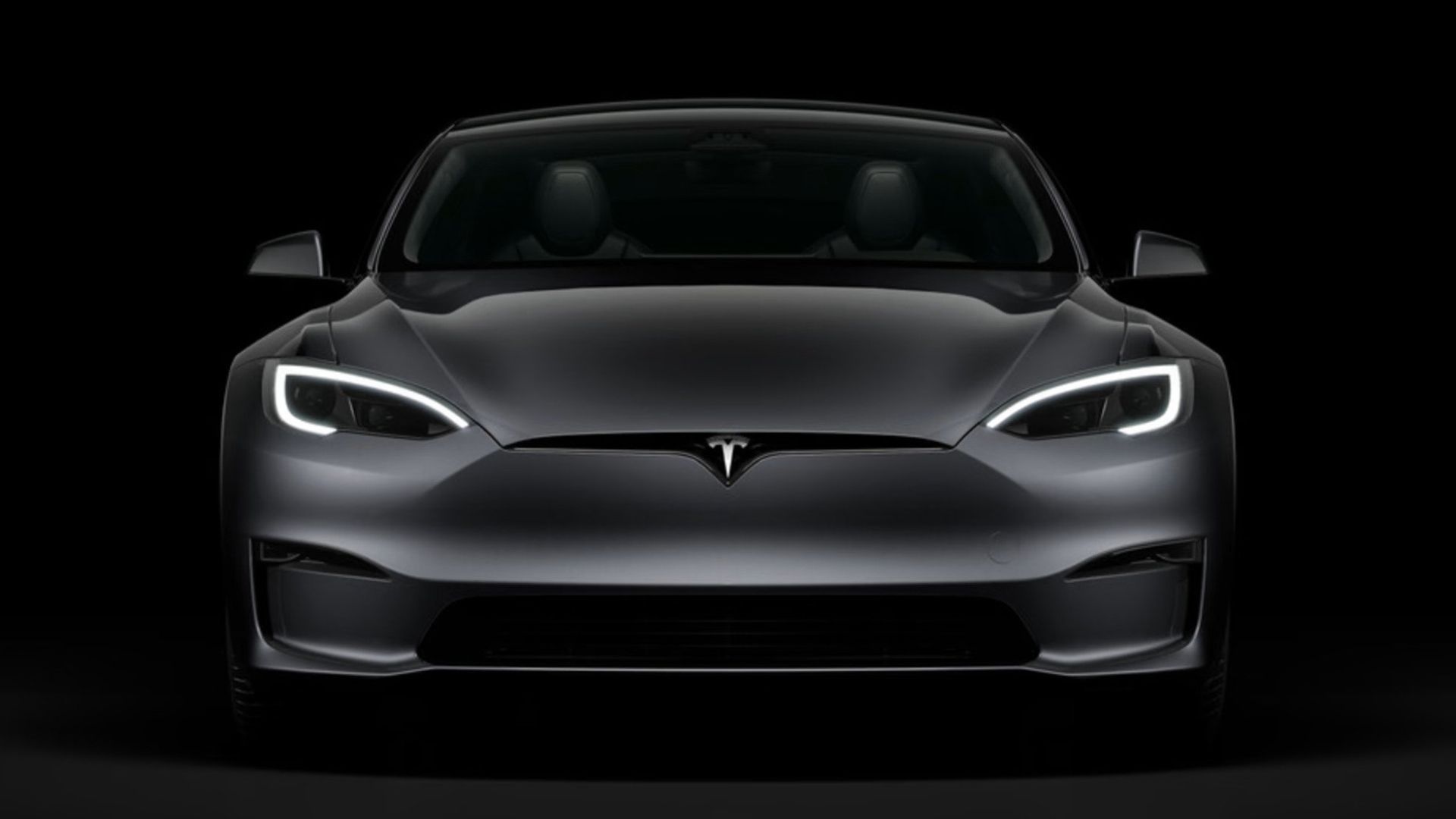 At its introduction in 2021, the Model S Plaid had a staggering price of $130,000. Tesla increased the price by $10,000 to $140,000 right before the first deliveries. Since then, it has been receiving price cuts, and recently, $18,500 was slashed from its starting price. The current Model S Plaid now starts at $89,990 before options. With add-ons, the price goes up to $109,965.
2023 Tesla Model S Plaid Vs Competitors: Starting Price
| | |
| --- | --- |
| Model | Starting Price Tag |
| 2023 Tesla Model S Plaid | $89,990 |
| 2024 Audi RS e-tron GT | $147,100 |
| 2023 Mercedes-Benz AMG EQS | $147,500 |
| 2023 Porsche Taycan Turbo S | $194,900 |
| 2023 Lucid Air Sapphire | $249,000 |
(Prices are for the highest-performance trims only)
As you can see from the table, the 2023 Tesla Model S Plaid has the lowest price, making it the most value-for-money proposition in the segment. It commands a good resale value too, with the 2022 model's price ranging between $74,225 to $79,600.
#Tesla #Model #Plaid