Summary
Old 4x4s from the late 1980s to the early 1990s offer a straightforward, mechanical driving experience without complex electronics.
These vehicles are known for their reliability, ease of maintenance, and off-road capabilities, making them cost-effective and appealing to car enthusiasts.
Compared to new 4x4s, old models are mechanical and simple, and robust designs are more reliable, capable, and cheaper to run, but less refined. Prices for these classics are rising, so get one soon.
We live in a world of excess and high consumption; we constantly crave the new, the up-to-date, the flashy, the "latest, and the greatest." But what if the greatest existed in the past? What if, in our pursuit of the newest, we lost what was great? Of course, there is no denying that new vehicles are amazing; yet, for those who love cars, like you and us, they can often leave us longing for the past.
This article is going to make a case for older machines, specifically, older 4x4s from the late 1980s to the early 1990s. Sure, such vehicles aren't for everyone (and we are going to explain why) but, we believe that for some, they are the best vehicle to get.
Related: Where Does The Introduction Of The New Toyota Land Cruiser Leave The 4Runner?
Old 4X4s Are Machines In Their Purest Form
There is something extremely satisfying about driving an old machine. And by old, we mean something that has few to no electronics, something that is fully mechanically operated. Switching gears, setting off, and driving up long mountain roads all require effort. To many, this might be incredibly annoying, but to others, it is incredibly satisfying.
The Key Attributes Of Old 4X4s
Mechanical Simplicity: Old 4x4s offer a straightforward, mechanical driving experience, free from complex electronics.
Reliability and Ease of Maintenance: These vehicles are known for their dependability and simpler, more accessible repair processes.
Off-Road Proficiency: Older models typically feature robust designs like solid axles and ladder frames, enhancing their off-road capabilities.
Cost-Effectiveness: Lower maintenance costs and the potential for DIY repairs make old 4x4s economically appealing.
Investment and Nostalgia: Increasing popularity and appreciation for their classic design make them valuable both sentimentally and as potential investments.
With old 4x4s, the driver is connected to the machine; the machine doesn't get to choose what it wants to do. For example, modern-day 4x4s use electronics in their transfer box to shift from two-wheel-drive to four-wheel-drive or to low range. In order to do so, the computer makes a bunch of tests to ensure that all mechanical and electronic components are in a position to do so. A single false reading or a single issue with the vehicle might lead to an inability to switch transfer box positions. When off-road, and in need of more capability, this can be incredibly annoying.
With an old 4×4, however, the machine doesn't get to choose. If the driver wants to be in four-wheel-drive, they can do so simply by moving a mechanical lever. And, even if that lever fails, the transfer box, in many cases, can still be switched into the desired setting from underneath the vehicle. This, of course, makes for a much more reliable and fixable vehicle.
Related: Top 10 Off-Road Upgrades And Modifications For Your 4×4
Old 4X4s Are Much More Dependable Than New Models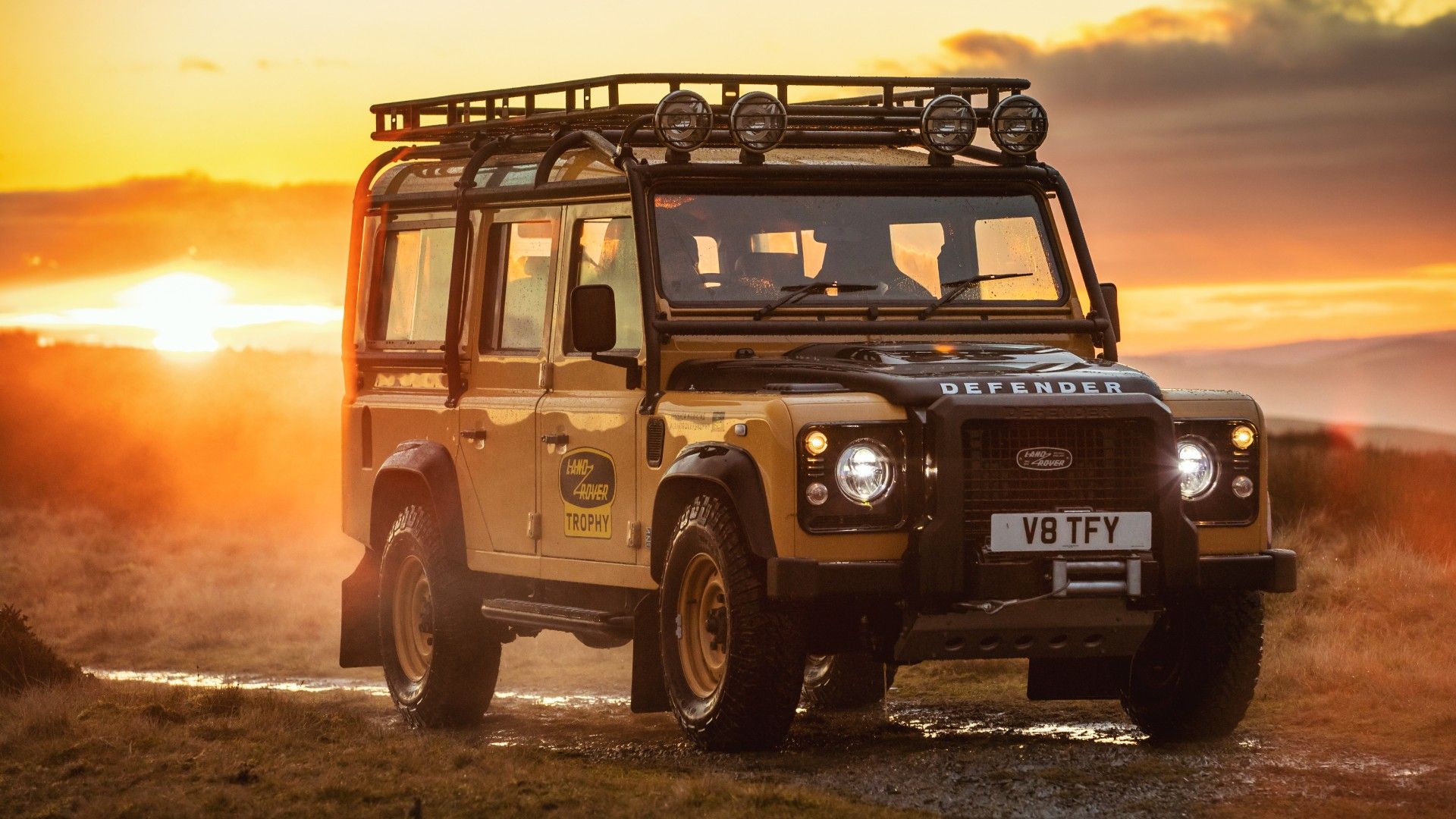 Old 4x4s are some of the most reliable cars one can get. This is due to a couple of reasons. Firstly, they are incredibly simple. Old diesels usually use a mechanical fuel pump or a simple electronic injection system. Gas-powered 4x4s mostly use an old-school electronic injection, or in some instances, a carburetor (carburetors can be unreliable; avoid those).
Of course, if you end up buying a beat-up old 4×4, then it will likely have some problems. These old vehicles aren't trouble-free, but they are extremely reliable if taken care of. You could also argue that with far fewer electronics, there's less to go wrong with. Therefore, you are better off getting a good example from the get-go.
Related: 2023 Ineos Grenadier Vs. 2023 Land Rover Defender 110
4x4s Of The Past Are More Capable Than Those Of The Present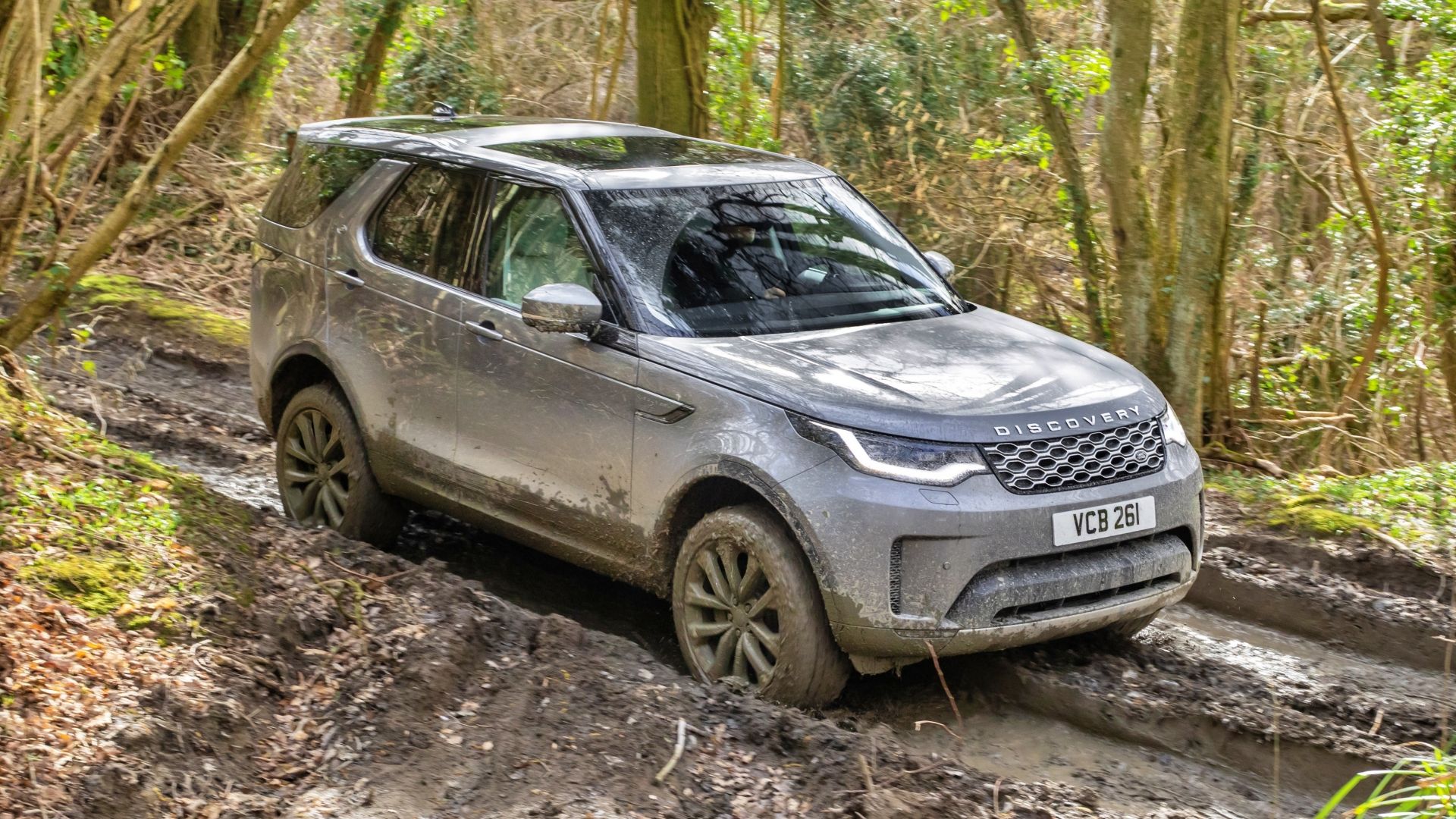 This simplicity is paired with an old-school, tough, and incredibly capable platform. For example, an old Series One Land Rover Discovery sits on a ladder chassis with solid front and rear axles. Solid axles essentially mean that each wheel on each axle is connected to each other via a solid beam. There are no independent control arms here. For longevity and capability, this is a good thing. The inherent design of a solid axle is stronger and lower maintenance than that of independent suspension. Furthermore, it provides more articulation, therefore making the vehicle more capable off-road. Finally, it makes modifying your 4×4 far easier, as it can take lift kits and larger tires easier than independent suspension.
Now, let's take a look at an all-new Land Rover Discovery 5. The current model sits on a unibody design with independent air suspension in all four corners. Sure, this leads to better road manners and an adjustable ride height. However, once those airbags are at full height, the vehicle has very little articulation. All that keeps it going is traction control.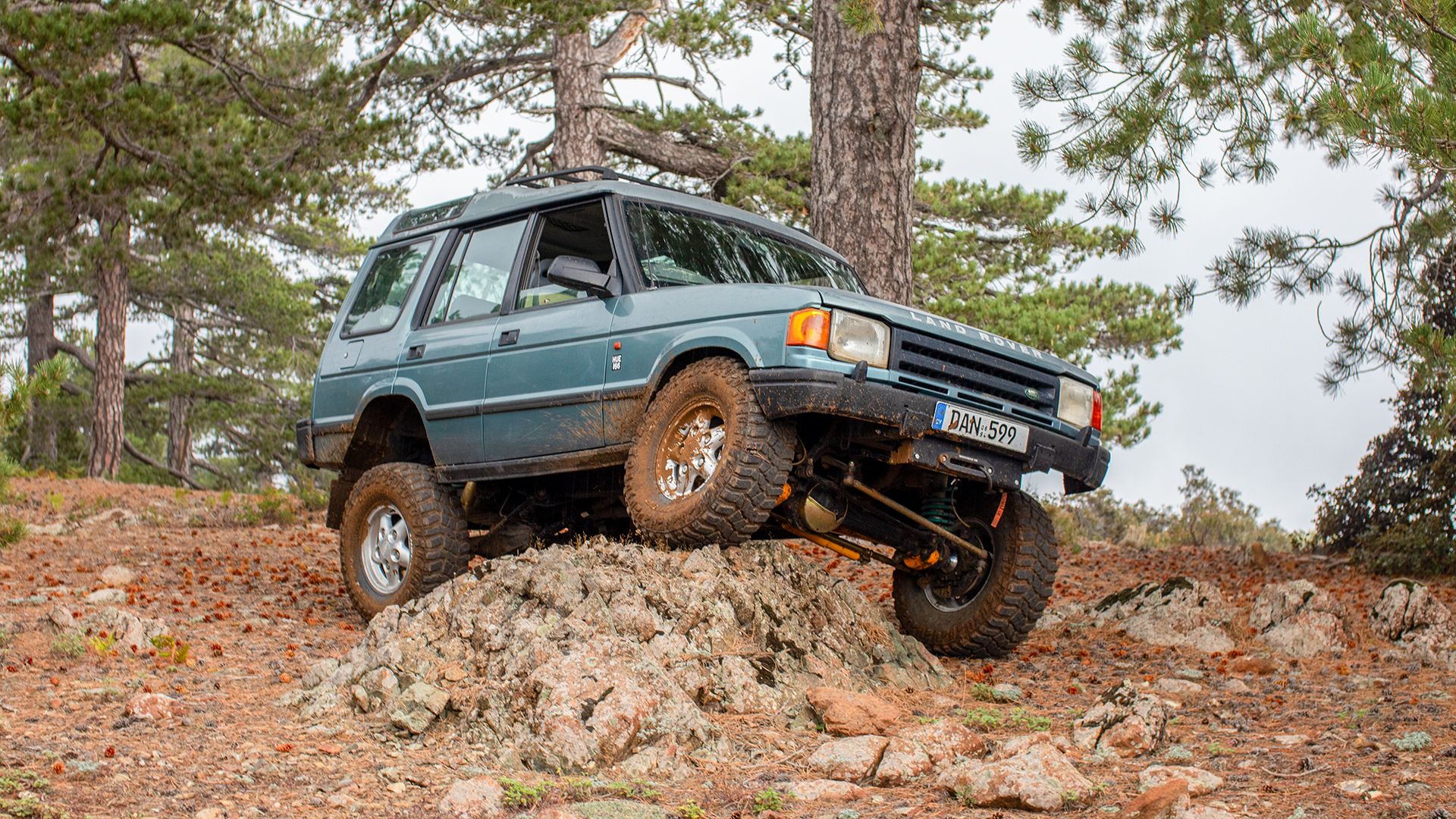 Now, when you compare a stock Discovery 1 to a stock Discovery 5, the traction control of the new model will put it ahead. However, once you equip the old vehicle with a couple of differential lockers and a slight suspension lift, the new model stands no chance against it.
Of course, you might be thinking that this is an unfair comparison of the new model. But it isn't. The new Discovery (and many other new vehicles) is extremely difficult to modify. The independent air suspension and incredibly complicated computer systems lead to a plethora of issues that prevent lift kits from being installed. Most kits available are in the form of subframe spacers. This only provides an increase in tire clearance and not in articulation.
Related: Why The 80 Series Land Cruiser Is The Best 4×4 Ever Made
Old 4X4s Are Far Cheaper To Run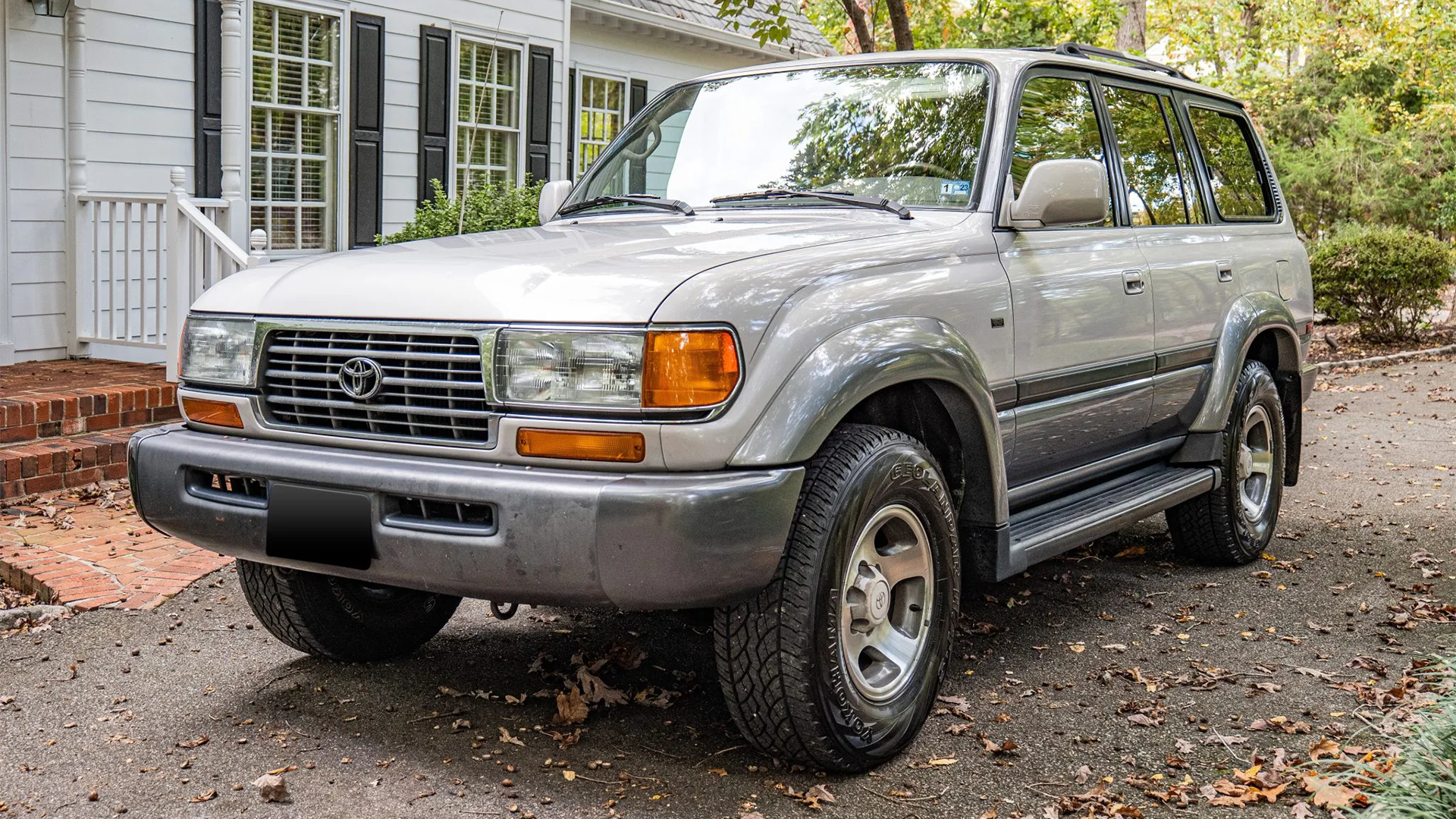 This might come as a surprise, but an old 4×4 like a Land Rover Discovery 1 is cheaper to run than a new one. Because of the lack of sensors, cameras, and complicated electronics, parts for old vehicles are far cheaper than parts for new ones. Furthermore, the used part marketplace is filled with sellers who will most likely offer the used part you are looking for.
Oh, and let's not forget that if you are interested in working on your own car, an old 4×4 will allow you to do so. In most cases, old cars do not require any type of specialty equipment, which makes them the perfect platform for home maintenance. This, of course, will save you a lot of money but will also teach you mechanical skills. Such a trait is something that is getting rarer and rarer nowadays.
Keep in mind, however, that these old trucks aren't for everyone. If you like new technology like an infotainment screen, a more efficient engine, a quiet cabin, and great road manners, older 4x4s probably aren't for you. They might be extremely capable and reliable, but that comes with the price of being less refined.
Related: Why The 80 Series Land Cruiser Is The Best 4×4 Ever Made
Sadly, Old 4X4s Are Getting More And More Expensive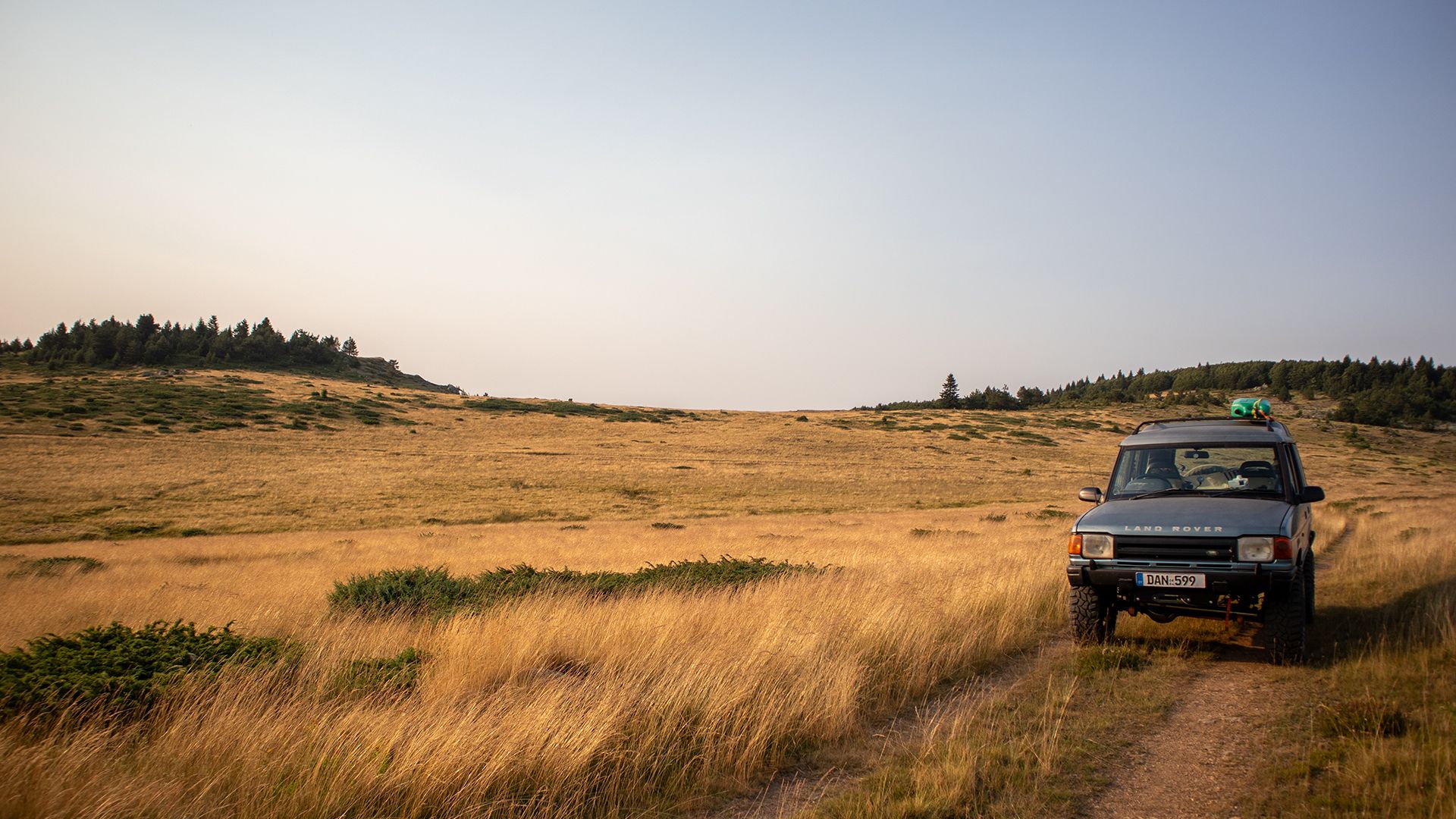 It is no secret that the world has fallen in love with old 4x4s. The squared-off design, simple interior, and great abilities have captured the hearts of people longing for the old days. Prices for old Toyotas, Jeeps, and Land Rovers have gone through the roof. However, there is still one great 4×4 that you can get your hands on for relatively cheap as it is just about starting to go up (these might be the last few years these can be had for cheap). The 4×4 we are talking about is the Discovery 1.
These can be had anywhere from $3,000 up to, in some rare cases, $20,000. Being a Land Rover, they did have a bad reputation regarding reliability, mostly around the head gaskets. However, these are incredibly simple engines, and the head gaskets are incredibly easy and cheap to do. Once that is done, they run well with few issues.
Their solid axles and coil suspension also make them incredibly capable off-roaders. In fact, they sit on the same platform as the classic Defender, meaning that they will go places the vast majority of 4x4s won't. As you can probably tell by the high end of their price spectrum, the classic design and abilities of these vehicles are starting to get recognized. Therefore, they won't remain cheap for long. So, if you want one, we would suggest getting one soon, as prices will only go up.
#Heres #OldSchool #4×4 #Crossover #SUV