Many of us have probably never heard of this, but back in the 1980s Honda offered the Motocompo, a gas-powered scooter that could be folded into a storage area in the Honda City. It was never sold in the US, but Honda called it a "trunk bike" that served as a last mile mobility device to get you to your destination after you parked the City in a parking spot.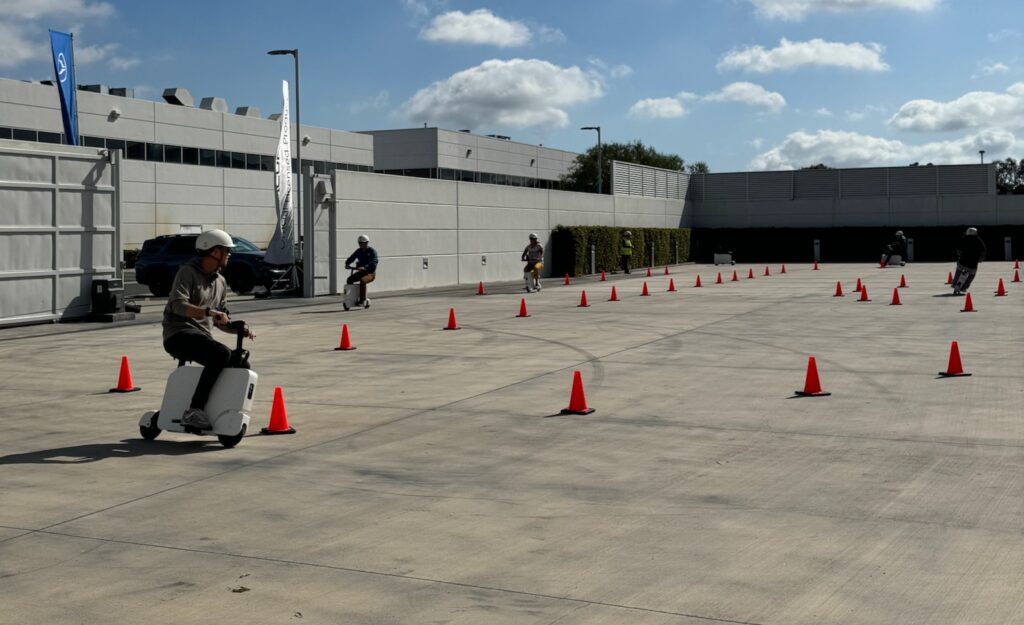 Now with the increased focus on electrification, Honda has introduced the Motocompacto, which takes inspiration from the original, but with an electric motor. The Motocompacto features a small battery that gives it a range up to 12 miles at speeds up to 12 miles. Those specs might not be that impressive, but that small battery can be fully recharged in 3.5 hours. Think of it this way, you ride the Motocompacto to your office that's a few miles away from your home and while you're at your desk, the Motocompacto is plugged into a nearby 110-volt outlet. Well before you're ready to go home, the Motocompacto's battery is fully recharged for the ride home.
The Motocompacto has a small footprint, since it's just over 38 inches long and 35 inches tall, with a 24.5-inch seat height. When it's folded it's only 21.1 inches tall, 3.7 inches wide and 29.2 inches long. Thanks to its small size, the Motocompacto only weighs 41.3 pounds, making it easy to lift into the trunk of your car.
To get it ready to ride and convert it from what looks like a suitcase, you simply have to mount the seat, deploy the handbars and pull the rear wheel out. It's a simple process that you can complete in less than a minute. It also has a small brake light and headlight to make sure other rides and drivers see you on the road.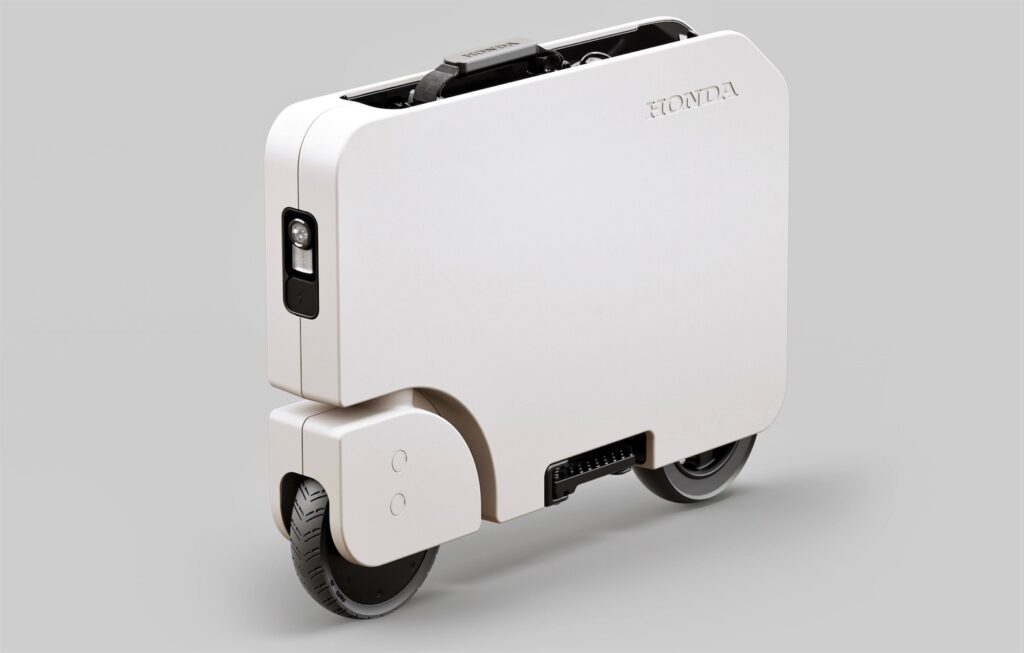 Being that it's a Honda, there's no surprise that the Motocompacto makes the best use of its small space. When it's unfolded there's a small slot in the middle that can easily fit a laptop or small bag. There's also a digital screen that makes it easy to power up the scooter and select between the two drive modes. Mode 1 limits the speed to a walking pace and apply the throttle after you get it moving with your feet, while Mode 2 gets the Motocompacto moving from a standstill all the way up to its 15 mph top speed.
The Motocompacto is powered by a single electric motor at the front that has 490 watts of peak output and 11.8 pound-feet of torque. That may not seem like much power, but on our adventure around Honda's corporate office in Torrance, CA, the Motocompacto had more than enough power making us giggle with glee at how fun it was to ride. You ride low on the Motocompacto, which makes it fun to drive and also makes it feel a bit safer than a scooter that you stand on. If something goes awry it's easier to simply put your feet on the ground to prevent any mishaps.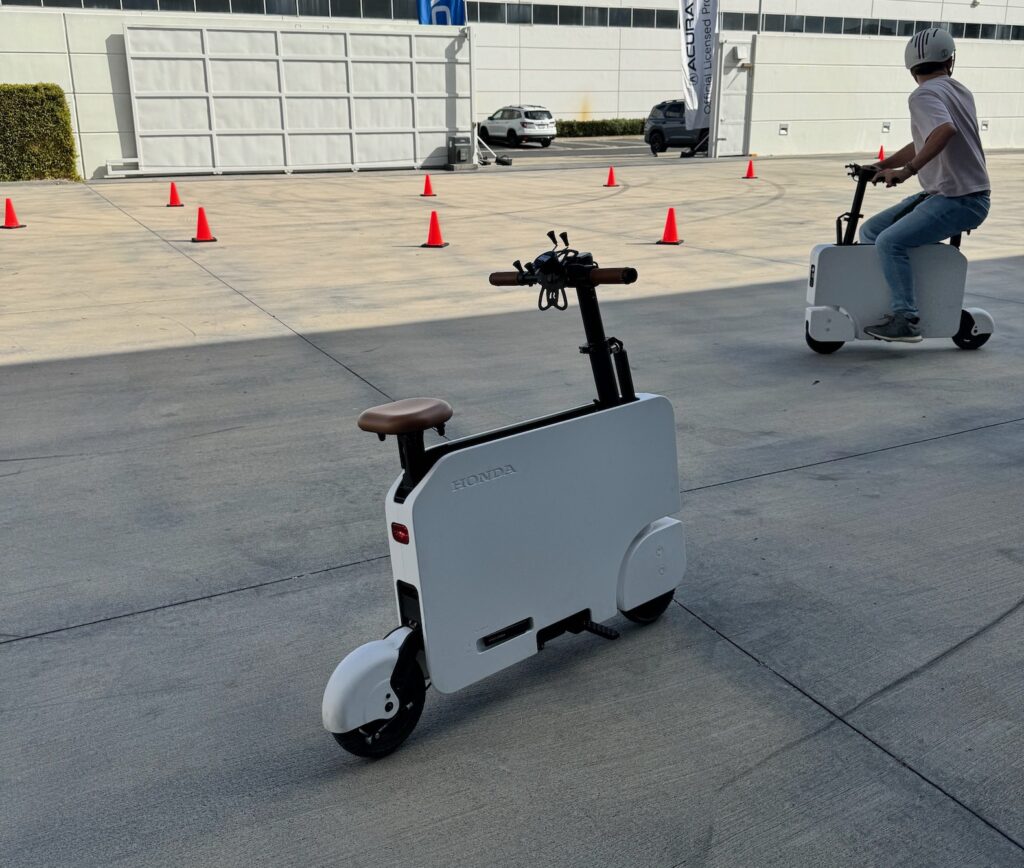 We mostly rode the Motocompacto on smooth pavement, but the lack of a suspension will mean that you'll feel every bump in the road on rougher roads. But that's also on par with what the average electric scooter offers, so no surprises here.
The best part is that the Honda Motocompacto only costs $995, which makes it accessible to pretty much anyone. Honda sees the Motocompacto appealing to a younger customer, but it also appeals to users that rely on public transportation to get around the city. Imagine being able to ride the Motocompacto to a train or subway station, fold it up and get on. Once you reach your stop, the Motocompacto will take you to your destination, alleviating the need to walk.
#Honda #Motocompacto #Review #fun #electric #scooter #fits #trunk